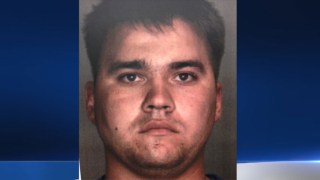 The man charged with the murder of 19-year-old Marine wife Erin Corwin has waived extradition from Alaska and will be returned to Southern California for his court hearings, the San Bernardino County Sheriff's Department said Thursday.
Former Marine Cpl. Christopher Lee, 24, will be brought to San Bernardino County in the next couple of days, the sheriff's department said in a Tweet.
Lee is accused of murdering Corwin, his then-neighbor in Twentynine Palms, and disposing of her body in a 14-story abandoned mine shaft in the desert near Joshua Tree National Park, officials said.
He was arrested Sunday in Anchorage, Alaska a day after Corwin's body was found, ending a nearly eight-week search for the woman in 300 acres of nearby desert.
Lee initially did not waive his right to an extradition hearing, which could have delayed his return by four to six weeks, officials said.
Corwin and Lee, who is married, were possibly having an affair that began February, and she may have been three months pregnant with his child when she disappeared on June 28, both Corwin's friend and Lee's neighbor told investigators, according to a search warrant.
Corwin told her husband, Marine Cpl. Jonathan Corwin, she was going to Joshua Tree National Park to look for hiking trails. He reported her missing the next day.
Two days after she disappeared, her car was found in Twentynine Palms.
The cause of Corwin's death has not been released but an arrest warrant released Tuesday said .22-caliber "fired cartridge casings and pieces of rebar" were found at the scene.
They are similar to casings found in Lee's vehicle and residence, according to the warrant.
Published at 4:49 PM PDT on Aug 22, 2014 | Updated at 1:41 AM PDT on Aug 23, 2014