Nearly 70 years ago this week, some people were convinced LA was under attack.
The LA Times' Feb. 26, 1942 banner headline read, "ARMY SAYS ALARM REAL: Roaring Guns Mark Blackout." Some reported seeing planes and balloons. Others thought the object above LA on the night and early morning of Feb. 24 and 25 was a blimp.
An attack by the Japanese wasn't out of the question. Pearl Harbor had been attacked just a few months before and a Japanese submarine surfaced off the coast to shell an oil refinery in Goleta Feb. 23, 1942.
Whatever it was, it got a thunderous response from military personnel. A blackout ensued and a barrage of anti-aircraft fire was unleashed from Southern California defense installations.
The Fort MacArthur Museum in San Pedro re-enacted the "Great Los Angeles Air Raid" Saturday. Watch last year's re-enactment below.
The museum's website features video of the re-enactment and the following CBS Radio war bulletin: "Anti-aircraft guns went into action against unidentified aircraft in the Los Angeles area, shortly after 3 a.m. Pacific War Time... The unidentified object, which some thought might be a blimp, moved slowly down the Pacific Coast from Santa Monica and disappeared south of Long Beach."
According to the Times' Feb. 26, 1942 issue, the Army's Western Defense Command chalked the whole thing up to "jittery nerves." The newspaper also reported that five people were killed during the blackout.
The Times ran a note to subscribers at the bottom of the right front-page column, adjacent to news of a War Production Board decision to prohibit the use of rubber in corsets: "Attention Subscribers! Because of the blackout yesterday between 2:25 a.m. and 7:21 a.m., delivery of The times to many subscribers was delayed."
The newspaper's delivery trucks were not allowed to move during the blackout, and "Further delay was caused by the fact many delivery boys had departed for school by the time the newspapers reached the dealers."
Unfortunately, the Times' website did not launch until much later.

---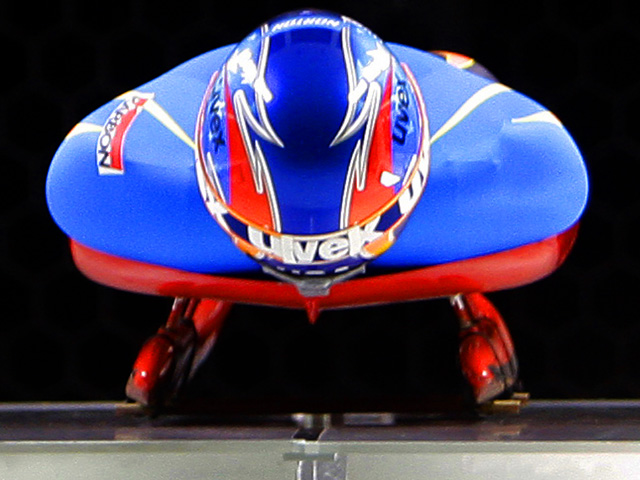 The Vancouver Winter Games are here!
Check out NBCLA's full coverage, complete with athlete profiles, amazing photo galleries, and more! Fan us on Facebook, and follow us via Twitter @NBCLosAngeles