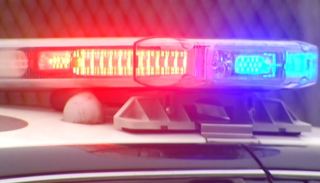 Officers in South LA on Monday went on a tactical alert after several people were shot -- two fatally -- in five unrelated incidents in South LA, police said.
The modified tactical alert in the LAPD's South Bureau ordered officers to handle only radio calls and not write traffic tickets while the incidents were being investigated, said LAPD Officer Jane Kim.
Homicide investigators believe the incidents were possibly gang related, but no links had been made between the incidents.
Two people were fatally shot at 2:07 p.m. at West Florence and South Vermont avenues.
A second shooting left a person wounded at 3 p.m. at West 65th Street and Vermont Avenue.
At last one non-fatal shooting per hour was reported in the area throughout the afternoon, Lt. John Jenal of LAPD's 77th Division said.
One shooting was reported near Crenshaw Boulevard and Slauson Avenue, another at South Normandie Avenue and West 54th Street and one more at a street somewhere in the 50s and Vermont Avenue, Jenal said.
Another person was hurt by gunfire just before 8 p.m. at South Normandie and West Manchester avenues, Jenal said.
The victim in that shooting was taken to a hospital with the help of a civilian, the lieutenant said.
The incidents are not believed to be related, but some of them may be gang related, Jenal said.
City News Service contributed to this report.
Published at 5:54 PM PDT on Sep 1, 2014 | Updated at 9:47 PM PDT on Sep 1, 2014