A California lawmaker wants to name a section of a Los Angeles freeway in honor of Vin Scully, the legendary broadcaster who retired last year after calling Dodgers games for 67 seasons.
Assemblyman Jimmy Gomez introduced a resolution last week to rename a two-mile stretch of the 110 Freeway that passes Dodger Stadium.
The resolution also asks state transportation officials to determine the cost of installing signs with the proposed name "Vin Scully Highway." According to the resolution, the signs could be installed using funds raised by outside donations.
Vin Scully's Last Call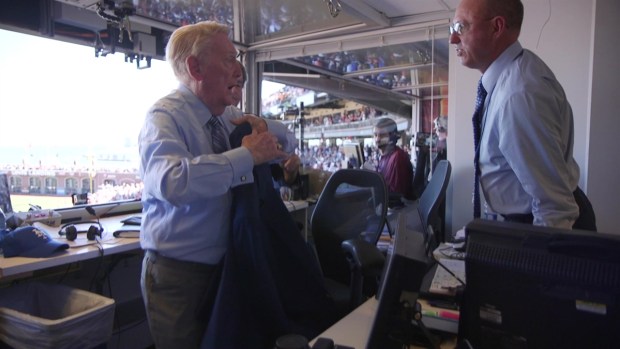 Gomez introduced a similar measure last session, but it died without receiving a committee hearing.
The 89-year-old Scully received the Presidential Medal of Freedom at the White House in November.
Published at 11:33 AM PST on Jan 11, 2017 | Updated at 3:42 PM PST on Jan 12, 2017