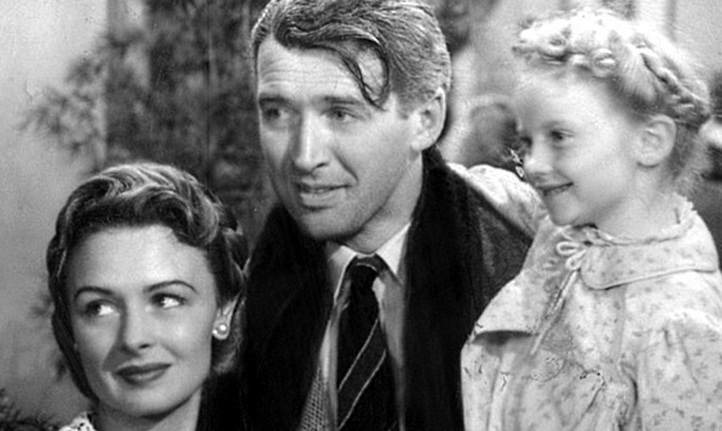 You don't have to peer deeply into the recesses of the universe to know that a certain film called "Rogue One: A Star Wars Story" is soon to debut just about everywhere, including, and famously, at the TCL Chinese Theatre.
Fans, in fact, are camped out ahead of the opening night while raising money for a good cause. Good causes, though, are plentiful, and there's another due to flower at the TCL Chinese 6 on Saturday, Dec. 17.
That's the day when a cinema located upstairs at the landmark movie theater (and not the IMAX theater, note) will screen "It's a Wonderful Life," the 1946 Christmas classic that includes a plucky angel, a memorable falling-in-a-pool scene, and the forever dastardly Mr. Potter.
Local
Local news from across Southern California
Oh, you're exactly and totally right on the money: It's the 70th anniversary of the silver-screen favorite.
How to see it on the big screen, without paying admission, during its special Hollywood engagement, though? Show with a ready-to-donate toy and drop an rsvp to info@chinesetheatres.com.
The screening of this holly-bedecked heart string-tugger is at 10 a.m. on the 17th. Meaning you could catch a merry lunch somewhere along the boulevard, after the "Wonderful" wrap-up, or find your way to a "Rogue One" screening.
Like the Jimmy Stewart fa-la-la phenomenon, "Rogue One" also has its villains, its important moral questions, loads of bravery, and oodles of pathos, too.
Which asks this question: Will "It's a Wonderful Life" and the newest "Star Wars" flick make a natural double feature, should you choose to seek out the modern movie later in the day? (Note: It's not part of the free deal, so prepare to buy that "Rogue One" ticket if you do.)
Perhaps the duo would meld well if watched in a single day. Both are high profile holidaytime films with dramatic intensity and working-togetherness to spare.
Ready to feel all of the emotions, to run with Jimmy Stewart through the streets of snowy Bedford Falls, and to help out the TCL Chinese 6 toy drive? Best RSVP as quickly as all of George Bailey's friends turned out to lend a hand.
Copyright FREEL - NBC Local Media