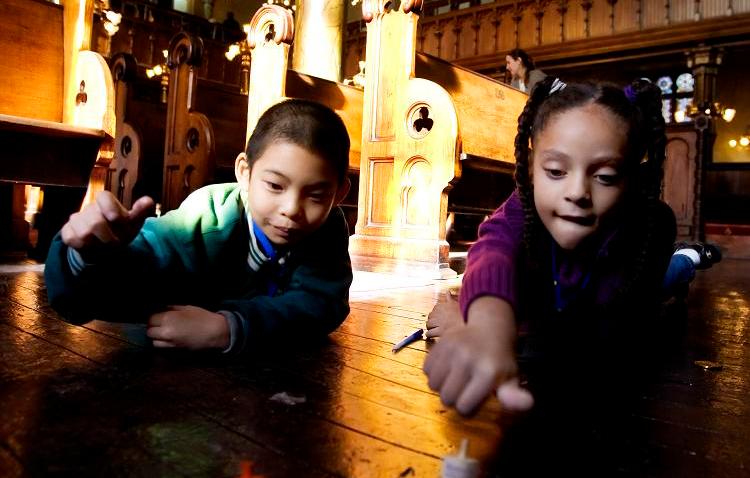 Whether it is just a mere game for gambling purposes or a reminder of spiritual happenings of the past, the dreidel--or at least 603 of them--will be used to set a world record in Santa Monica tonight.
Rabbi Jeff Marx of Sha'arei Am The Santa Monica Synagogue is organizing the dreidel spinoff set for 6 p.m. at the Third Street Promenade, just after the ceremonial menorah lighting which takes place nightly at 5:45 p.m.
The goal for the night: To beat the world record set at the University of Maryland of simultaneous dreidel spinning. The record currently is 602.
Local
Local news from across Southern California
How long do these dreidels need to spin: They must spin for at least 10 seconds to be counted in the world record.
Why should I participate: Because don't you someday want to be able to tell your grandchildren that you set a world record -- even if it is with 600 other people?
Do I need to bring anything or do anything to be a part of the event: No. Just get there early and you will pick up a free dreidel.
Tell me something I didn't know: Spinning a dreidel, a four-sided top, is among the traditions of Hanukkah, Judaism's eight-day "Festival of Lights" commemorating the Maccabees' victory over a larger Syrian army in 165 B.C. which is being celebrated through Friday, Dec. 18.

What if I am not an expert: Then check out the YouTube video below and stop worrying unless they fall one dreidel short of breaking the record and you were only able to keep your dreidel spinning for nine seconds.
Copyright Archive Sources