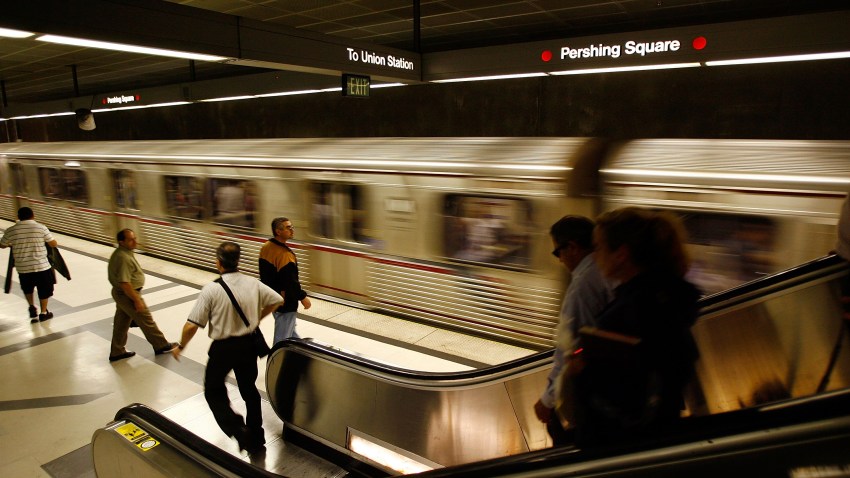 A day after a man was killed and a woman injured in separate collisions involving the Metro Blue Line, an activist today called for congressional hearings on the safety of the light rail line between downtown Los Angeles and Long Beach.
A 55-year-old man was struck and killed by a northbound train in the 1600 block of East 48th Street yesterday. About five and a half hours later, a 49-year-old woman was critically injured when she was struck by a Blue Line train in the 1500 block of South Flower Street.
Since the Blue Line opened in 1990, there have been 826 collisions and 93 deaths. Metro officials say about 20 of those deaths were suicides.
Local
Local news from across Southern California
"Clearly, MTA is indifferent to the safety of the members of the public who must interface with their trains," said Damien Goodmon of the Citizens' Campaign to Fix the Expo Rail Line.
"Absent congressional intervention and oversight to require MTA quickly implement necessary changes to their rail system and internal processes, MTA will continue killing on the tracks with impunity," he said. "How much longer must these preventable tragedies continue to occur?"
Metro officials said the criticism ignores safety improvements, including safety cameras and gates that stop motorists and pedestrians from crossing when trains are approaching intersections.
Those safety measures have also been implemented along the Metro Gold Line and the under-construction Eastside Extension.
"It's really been an evolving process over the last 20 years," said Metro spokesman Rick Jager. "We need a partner here and that partner is the public. They need to be aware that trains have the right of way and they need to stop, look and listen."

Copyright Archive Sources