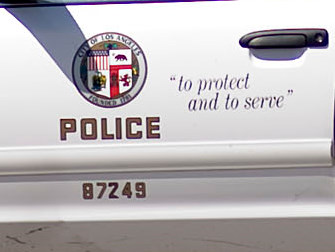 Lankershim Boulevard was off limits Monday morning during a bomb squad investigation.

It all started with an early morning traffic stop in the Universal City area. Officers found a "suspicious device" inside the glove compartment of a Scion.

The driver, a man in his late 20s, was taken into custody.

Officers said the "suspicious device" was detonated at about 6:15 a.m. They called the item an "improvised explosive device."

A lane and two ramps of the northbound Ventura (101) Freeway were closed in North Hollywood. No stops were being made at the Metropolitan Transportation Authority's Universal City station.

Authorities also closed at least one lane of the 101 Freeway near Lankershim Boulevard.
The road, ramps and transit service reopened Monday morning.