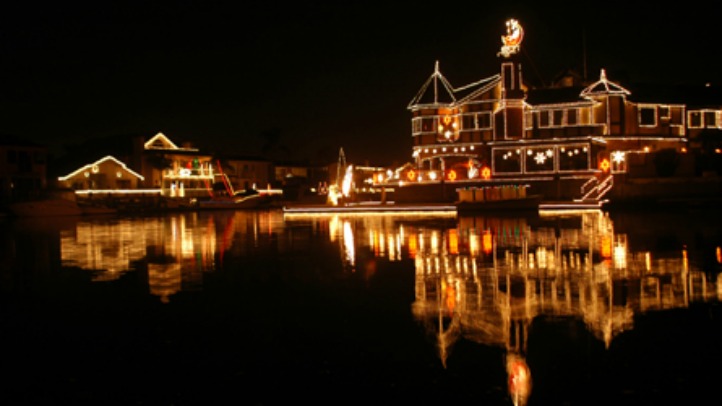 Christmas and New Year's Day are almost here and we gathered a few ideas for those who want an alternative to the regular Christmas party.
1. Charity Party
Invite your friends and family to round up all their unwanted possessions and take a trip to the local shelter or Salvation Army to donate to those who need them most.
Local
Local news from across Southern California
2. Care Package Party
Enlist your family and friends to buy supplies and create care packages for the Armed Forces. Supplies that are needed according to Give 2 the Troops, a nonprofit organization that supports all servicemen and servicewomen: hand sanitizer, shampoo and conditioner, ground coffee, batteries, DVDs (new or used), socks and T-shirts.

3. Holiday Office Party
Take the party out the office building and to the seaside. Try the Beach Barcycle, a new bike cruise company that offers scenic tours, pub crawls, business meetings and wine tastings in Hermosa Beach. Barcycles hold up to 16 riders and are powered by foot pedals.
"We could not think of a better place to launch our new Beach Barcycle than Southern California," said their cirector Frank Cogine.
4. Volunteer Parties
Instead of staying home this holiday season, go with your family to volunteer at any nonprofit or community organization. Organizations such as the Union Station Homeless Services, Dream Center and One Voice are accepting volunteers for the holidays.
5. DIY Party
Round up your immediate family to build and create gifts to give to relatives. Family members will greatly appreciate the time and creativity.
6. Christmas Light Party
Have everyone pitch in and charter a bus or limousine to tour the Southland's best holiday light displays. Pilot Limousine Service of the Inland Empire offers a Holiday Lights Tour until January.
7. Holiday Movie Party
Gather your closest friends and have a movie party at the theater. Movie theaters remain open Christmas Day. If you want to celebrate earlier, take a trip to downtown Burbank where the Will Ferrell comedy "Elf" will be showing on a giant screen on Dec. 12. This is completely free event; just bring your winter coats and lawn chairs.
8. Cruise of Lights Party
Climb aboard the Huntington Harbour Cruise of Lights and see all the residents who decorated their homes to Christmas perfection. Tickets run just $17 for adults and $10 for kids. The cruise runs December 15 to 23 with four tours each night.
9. Holiday Trip Party
Splurge this holiday season and have the party last longer than one night. Even the smallest trip out of town will seem like a vacation when you're with friends and family. Check travel agencies and airlines for holiday specials.
10. Sports Party
Christmas Day will be full of sports programs for the whole family. With the Los Angeles Lakers returning Christmas Day from the NBA lockout, you can spend the day relaxing with friends and family.
Follow NBCLA for the latest LA news, events and entertainment: Twitter: @NBCLA // Facebook: NBCLA