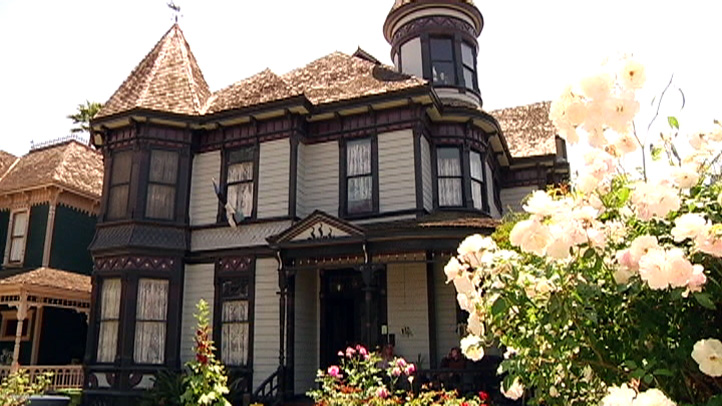 The story of how Murray Burns met his wife is a real-life Victorian romance.
Some 35 years ago, Burns was taking a bike tour through Angelino Heights, one of LA's oldest neighborhoods located two miles northwest of downtown, when he discovered what he calls "ghost houses," classic Victorian homes built in the 1880's.
Planaria Price sold him his first Victorian home, and then she shared her knowledge and passion for restoring the homes and revitalizing the historic district.
Local
Local news from across Southern California
"I didn't know anything about restoration," Burns said. "I didn't even know what it was supposed to have looked like. Planaria helped a lot."
But it didn't take long for him to catch her passion.
"Once I got into it, I couldn't get out of it," said Burns.
Price, herself, stumbled upon Angelino Heights a few years earlier while trying to find a shortcut from Hollywood to downtown.
"It was just so exciting," said Price, who had just returned from a year admiring Europe's architecture. "I didn't know LA had history, or old things, or beauty."
She bought her first Victorian in 1973 and, along with Burns, the couple has been on a mission to restore and preserve the oldest suburb of Los Angeles to its former glory.
The couple lives in their Queen Anne style Victorian home on Carroll Avenue, nestled among the largest concentration of Victorian homes in Los Angeles
Together they have been responsible for the restoration of over 30 historic Victorian and Craftsman homes, teaming with the LA Conservancy to help designate Angelino Heights a Historic Preservation Zone.