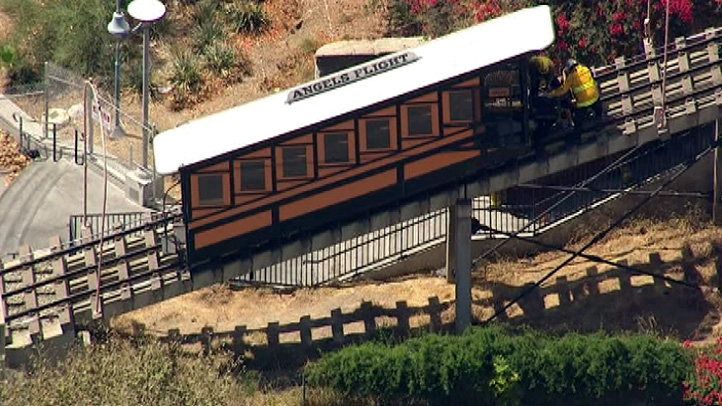 Fire-rescue team members responded to the Angels Flight Railway in downtown Los Angeles Thursday after a report that one of the cars came off its tracks.
No injuries were reported. Six people were escorted off the rail car, according to the Los Angeles Fire Department.

The funicular dubbed the "shortest railway in the world" is located near the corner of Fourth and Hill streets at California Plaza. Aerial video showed fire-rescue crew members on the tracks and fire department vehicles parked near the location.

The funicular was built in 1901 in the Bunker Hill area. It consists of two rail cars, Olivet and Sinai, which ferry passengers up and down an incline between Olive and Hill streets.

The ride was dismantled in the late 1960s before refurbishment in the 1990s. The 298-foot railway reopened in 1996.