I kind of knew I was asking for it when I wrote about my dog being a stubborn, contrarian beast yesterday. The comment from his favorite trainer, Stephanie, on Facebook, was as follows:
"So, lemme get this straight? Your dog who jumps on people, eats chairs and the door and doesn't come when you call him was trained by....ME?!? HEY! Dog training is like joining a gym.. Ya gotta keep workin' out to see a difference! I'm often reminded of the sign that used to hang in my dentist's office: "There's nothing a dentist can do to overcome what you don't do." Likewise with dog training. More practice will no doubt get him back into shape! :-)"
She always makes the best points. We were talking the other day about how much easier it is to get a dog to DO something .. than to NOT do something (like eat your couch.)
My favorite analogy she's come up with lately is this one ... you don't get into a cab and tell the driver, I DON'T want you to go here, I DON'T want you to go there ... you tell the driver where you want to go. Same with dogs. If you're always telling them what you *don't* want, they lose interest.
My dog will be very very busy learning things TO do ... like flying the space shuttle, for instance. That should keep him out of trouble, channeling his extensive intellect into something more productive than mulching the furniture.
I say this only half jokingly, because I truly believe Steph COULD teach Tommy how to cross check before firing up the rockets. In order to make it seem really easy to train dogs, Stephanie trains chickens. You kind of have to see it to believe it, so she sent me this video right there to the left.
Local
Get Los Angeles's latest local news on crime, entertainment, weather, schools, COVID, cost of living and more. Here's your go-to source for today's LA news.
Yes, I know it's seven minutes long. But these are chickens after all -- you can learn a lot from this video, like how to train people I MEAN DOGS how to do stuff. The whole imprinting process, start to finish, revealed!
And now, a few gratuitous pictures of Stephanie's well trained dogs, Zoie and Quiz. (Am I forgiven now?)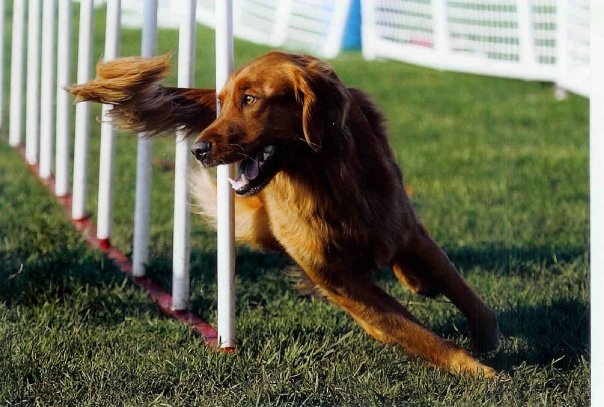 And now, a hard left turn to completely different subject. It's the kind of turn only Quiz, in that picture up there, could possibly negotiate.
One of my favorite web-searches in the last few weeks was the process of learning about the CHP Newhall incident, which came up in the wake of the Oakland Police shootings, and how the lessons learned there changed law enforcement training for the better.
The thing in that story that piqued my curiousity more than anything was the fact that a passerby became a hero, by stopping his car, running TOWARD the gunfire, picking up a shotgun, then a fallen officer's service revolver and engaging in a gun battle. Just a guy driving by in his car on the way to work! I was so interested in his story, but all I could find on him was his picture from years ago, getting an atta-boy from the CHP.
Well, Conan Nolan tracked him down, along with one of the first responders who rolled up on the scene after the gunbattle on the Newhall pass, where four CHP officers had just been cut down in a brutal gun battle.
Mr Kness talked about how at first, he thought it was a movie, but then it became clear that these officers were in a fight for their lives, and they were losing. Also, how after it was over, and he was in a drainage ditch clutching a gun, covered in blood, that he might be in some trouble ... how would the arriving CHP cars know he didn't kill the officers himself? The suspects had already taken off! The interview was on Channel Four's News Conference this past Sunday morning, and the you can click here, or to your left, to see the segment on the Newhall Incident.
By the way, next week is the anniversary of the Newhall Incident, and you can meet these guys in person and hear them talk about what happened that night at William S Hart Park, in Newhall, this coming Sunday (April 5) at 2pm.