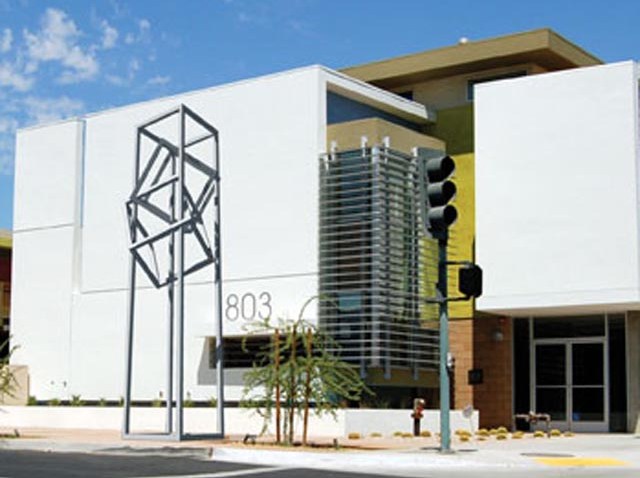 Palm Springs' art collection got a little bit bigger this week.
Artist Brian Biedul's 18-foot-high sculpture, "Intersecting Cubes," was unveiled at 803 N. Palm Canyon Drive on Thursday. The sculpture is one of 41 public artworks in the city.
Biedul used a powder-coated silver paint to reflect the desert's changing light.
Local
Local news from across Southern California
"You get a reflected light off of the planes. In Palm Springs, the quality of light changes considerably over the day," he said. "Most people don't notice it, but it's pretty noticeable."
"Each plane (of the cube) is reflective of the light that is coming through that plane," the Los Angeles-based artist said. "In the morning hours, the sculpture looks a certain way. It's warm and reflects those types of tones."
At night, the sculpture "comes alive" via environmentally friendly LED lighting, which uses a low voltage, he told City News Service.