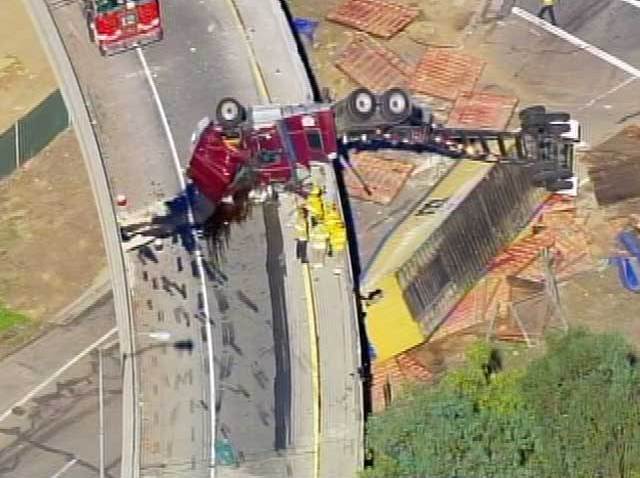 A big rig has tumbled off of the transition road from the eastbound 91 Freeway to the southbound 710 Freeway in North Long Beach.

The transition road was closed, according to the California Highway Patrol. California Highway Patrol officials said the road probably will be closed for most of the day.
The truck's cab remains on the elevated road, but the trailer is dangling over the side.

The truck driver, in his 40s, was taken to a hospital with moderate injuries, said Long Beach fire Capt. Jackawa Jackson.