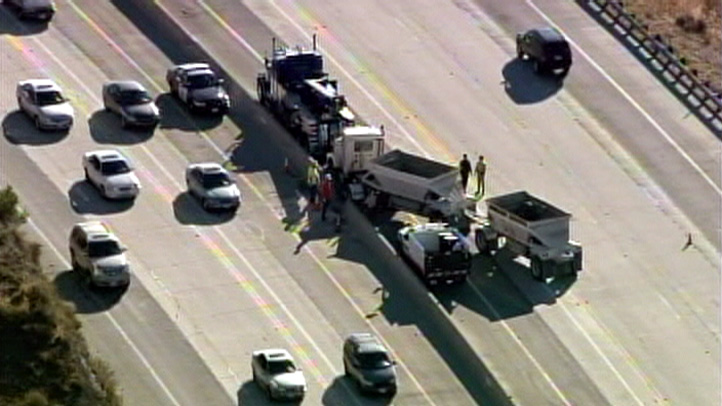 A big rig crashed through a center divider Monday on the 14 Freeway in the Agua Dulce area.
Traffic Page: Maps

The truck was blocking lanes on both sides of the freeway near Agua Dulce Canyon Road. At least one other vehicle was involved in the crash.

A tow vehicle removed the truck from the center divider at about 8 a.m. Authorities were inspecting the divider, and travel remained slow through the area as of 8:30 a.m.
No injuries were reported.
Local
Local news from across Southern California
Text Alerts on Your Phone: Click here to sign up for breaking news and other text alerts from NBCLA.