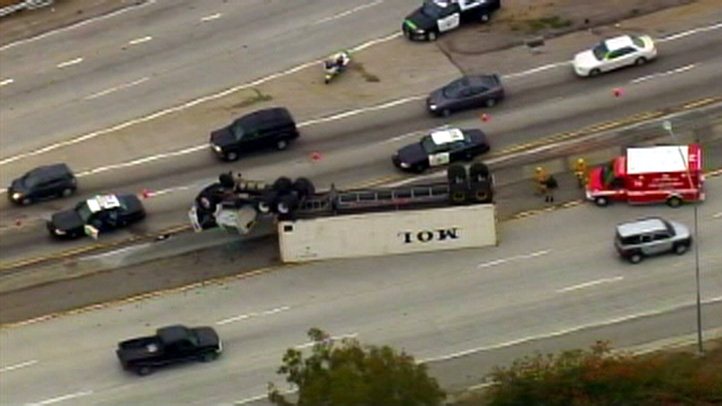 A big rig overturned on the 91 Freeway near the 110 Freeway, prompting a SigAlert that slowed traffic in the area Monday morning.
Traffic Page | Follow @SeanNBCLA

The truck crashed at about 7 a.m. It landed upside-down in the No. 1 lane of the westbound 91 Freeway as it transitions in Artesia Boulevard, just west of the 110 Freeway. The cab ended up on the median wall.
Local
Local news from across Southern California
The ramp from the southbound 110 to the eastbound 91 Freeway was blocked for about 30 minutes.
The driver was hospitalized, but details regarding injuries were not immediately available.
Follow NBCLA for the latest LA news, events and entertainment: Twitter: @NBCLA // Facebook: NBCLA