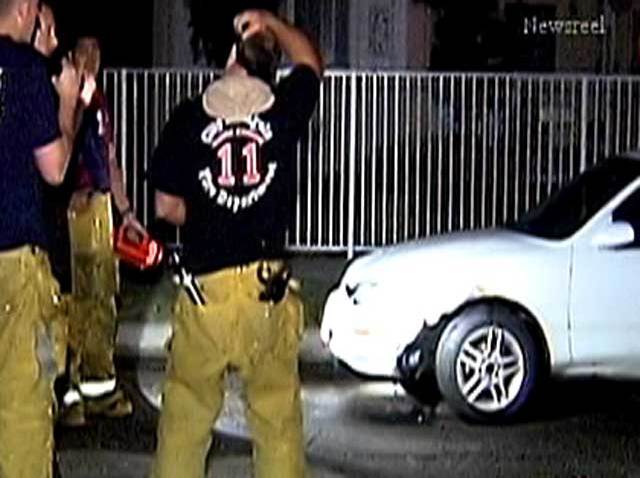 Some residents walked outside Friday to discover what happens when blow torches fall into the wrong hands.

"Someone was going up and down the streets, torching the cars," said fire Capt. Alex Gatica.
At least 11 cars were torched in Winnetka and Canoga Park. We're certain there's more to do in the West Valley on a weeknight.
At about 1 a.m., fire crews responded to a report of a car fire on Hartland Street. They found at least seven torched vehicles on the street.

"Early this morning, my uncle heard some noises out by his car," said resident Richard Camacho. "He looked out the window and saw someone leaning over the back of his rear tire. We came running out and saw that four cars were lit up."

Arson investigators are looking into the case. Three people were taken into custody.