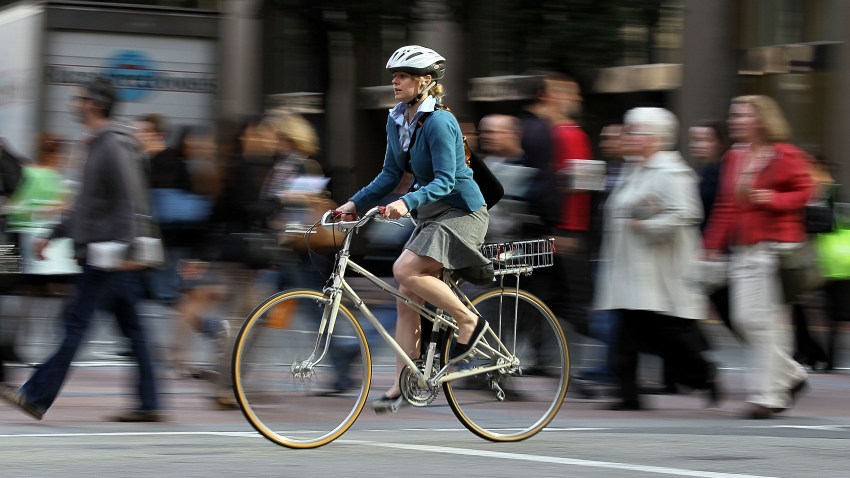 It's time to ditch the car keys and climb on the two-wheeler.
This is Bike Week LA. Metro is sponsoring a series of events to convince locals to bike to work or the store or just anywhere.
The idea behind it is not only to convince people to get healthy, but also to get drivers to respect cyclists. Among the special Bike Week events is a blessing of the bicycles, Tuesday tomorrow at the Good Samaritan Hospital.
Local
Local news from across Southern California
On Wednesday, Metro will host the Second Annual Downtown Bike Ride. It'll kick off at 8:30 a.m. at Olvera Street. The ride will also show cyclists how to access major downtown worksites, transit stations, entertainment and civic centers.
The ride will go for four miles and double back to Olvera Street.
On Thursday, if you bring a bike onto public transportation, you will get to ride free. People who pledge to bike to work on Metro's website will become eligible for prizes including a folding bike from REI, a two-day stay at Red Mountain Resort & Spa and a four ticket Disneyland Park Hopper Package. Friday will be Bike to School Day.
Don't forget to bring a helmet. These are the events in Los Angeles, a number of other local cities are planning their own bike events.