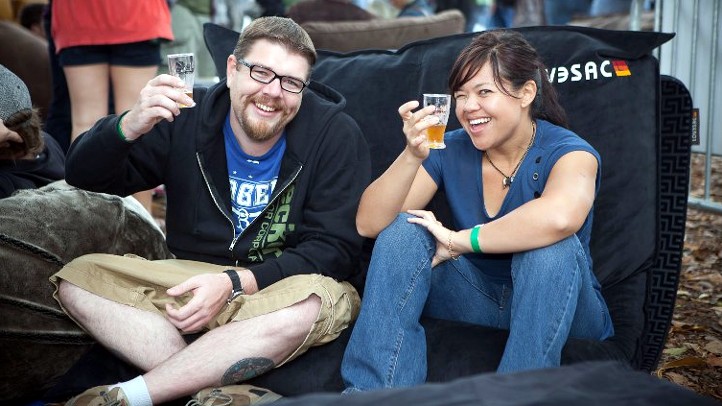 Beer-themed trails and specialty brewery tours have risen, like so much flavorful foam, from a specialized area of the getaway sector to something many a craft brew buff dreams of doing one day.
But actually making the time to reach a favorite brewhouse, and find a place to stay nearby, is another matter in our busy workaday worlds. There is, however, an on-the-road event which brings together bunches of top-notch brewers and heads out to the fans each year, as it has done since 2009.
It's the California Beer Festival, and, as is tradition, it made its early-summer start in Northern California, calling upon Marin County and Santa Cruz with dozens of Golden States suds in tow.
Local
Local news from across Southern California
Now it is Southern California's turn, and the go-to spots are the ones you know from previous years: San Dimas and Ventura.
The San Dimas weekend falls on Saturday, Sept. 10 and Sunday, Sept. 11. Frank G. Bonelli Park is the place, the student athlete-backing Gen Giammanco Foundation is the beneficiary, Saturday is the beer sampling day and Sunday is the Sunday Funday family day.
Tickets, including your designated driver? Find them here.
The Ventura weekend follows a week later, but this one's a three-dayer, from Sept. 16 through the 18th. A food & beer pairing happening, craft beer tastings on Saturday, and a country-themed party on Sunday are on the schedule. Designated driver tickets, deeper info, info on the day's beneficiaries (Downtown Ventura Organization and Gen Giammanco Foundation) and some of the brewhouses set to show? All thisaway.
The California Beer Festival is a summer staple, but summer is winding right on down. If you haven't taken the brewery tour trip you wanted to this year, count on this large-scale lagers-and-more to-do to bring your next favorite brew to you, or at least one or two you might like a whole lot.
Copyright FREEL - NBC Local Media