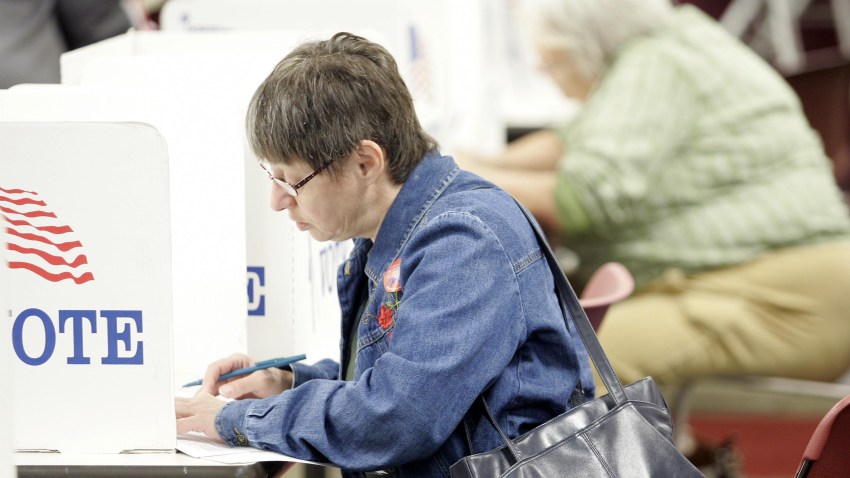 Voters in Southern California are casting ballots for several statewide races and ballot measures and are deciding contests for Los Angeles County supervisor and sheriff in an election that could reach new turnout lows.
All polling place locations in the state, including 4,684 in Los Angeles County, are open from 7 a.m. to 8 p.m. But a new Field Poll suggests poll workers are likely to outnumber voters at any given time of day.
The Field Poll is projecting a new low in California voter turnout for a general election, while the percentage casting vote-by-mail ballots could hit a new high. The report released Tuesday predicted a 46.1 percent turnout, meaning only 8.2 million of the state's 17.8 million registered voters would cast ballots in the statewide general election.
Local
Local news from across Southern California
That means just one out of every three eligible adults were expected to vote.
In 2012, more than 70 percent of registered voters cast a ballot, and nearly 60 percent participated in 2010.
Of those who will vote, 60 percent will cast vote-by-mail ballots. The portion of adults voting by mail has been increasing each year since 1980.
In 2012, about half of voters went to the polls while the other half voted by mail.
Some of the state's lowest turnout figures have been in Los Angeles County. At 10 a.m. Tuesday, about 6.51 percent of the county's registered voters had cast ballots.
Tuesday's ballot features several statewide races, including the race for governor in which incumbent Democrat Jerry Brown seeks an unprecedented fourth term. Brown has said little about his run for re-election during his campaign, instead focusing on two ballot propositions that he said are key to his final years in office. The measures provide money for a state water bond and Brown's rainy day fund, dollars set aside for down times and emergencies.
Southern Californians also will decide several Congressional races and a close Los Angeles County supervisor contest between former Sen. Sheila Kuehl and former Santa Monica Mayor Bobby Shriver to replace Supervisor Zev Yaroslavsky in the Third District.
Copyright AP - Associated Press