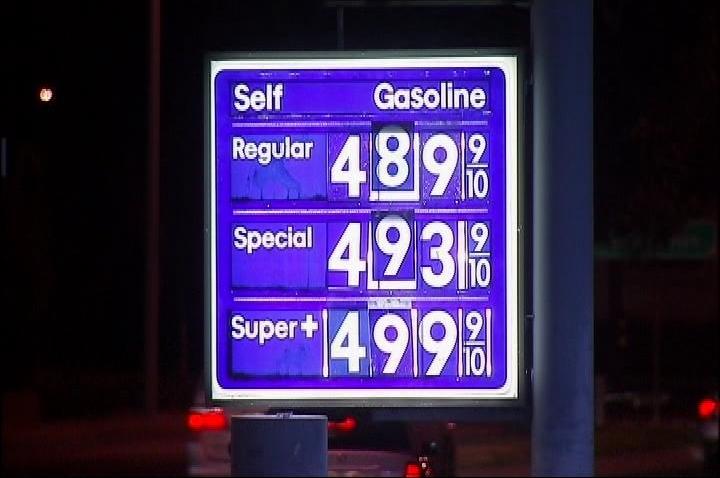 Gas prices are nearing $4 a gallon and are once again approaching the record level of 2008.
Back then, it took a global recession to drive the prices down. But now, other factors are pushing prices back up to record levels and consumers are paying for it.
At one station in La Mirada, the price for a gallon of regular is $3.93.
Local
Local news from across Southern California
"It's ridiculous," says SUV driver Krystal Walker, who commutes daily from Anaheim to downtown LA. "$68.19. Two dollars increase from two days ago."
Nationwide, regular now averages $3.47 a gallon, thirty-seven cents less than the 3.84 average here in California, where we require special fuel formulations to meet clean air requirements. But reality is, prices at many stations are already over $4 a gallon, as in 2008, and not just for premium.
"An average of $50 more every week; yeah it affects me," according to Troy Bowman.
The cost is still climbing as the unrest in the Arab world, where so much crude oil is produced, continues.
At these prices, commuters have to count every drop.
There are reports of the pump starting to count before you do. A YouTube video allegedly shows the meter rolling on a pump at one LA station even before the nozzle is in the tank.
"It should not be moving when we're not squeezing the handle. If it does move we call it 'meter creep.' It's a problem that needs to be fixed immediately," according to Ken Pellman, LA County Bureau of Weights and Measures.
The bureau aims to check every pump in the county at least once a year.
"We'd like to know if somebody suspects there is a problem," asks Pellman.
But even without meter creep, gasoline cost is rising to the point where many fear it will hurt the economy that's still recovering from 2008.