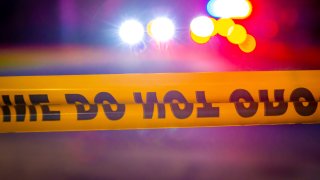 Human remains were discovered in a trash bin in Camarillo Friday.
Major crimes detectives were investigating after a call came in at 6:50 a.m. from the 300 block of Townsite Promenade in Camarillo.
The caller said human remains were discovered.
The Ventura County Medical Examiner's Office said the remains are indeed human, and homicide detectives were investigating.
The Ventura County Sheriff's Department said later Friday that a man had been detained in the case.
The person was only described as a family member.
Anyone who may have information about the remains is asked to contact Detective Michael Marco at 805-383-8739.