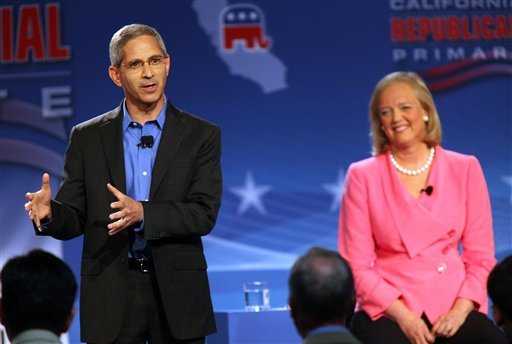 On the eve of the California primary, the candidates are positioning themselves for November.
Republican gubernatorial candidate Meg Whitman is leading in the polls, but she isn't taking anything for granted.
"We have one day to go, don't we. While we are ahead in the polls I never take anything for granted and neither should you," said Meg Whitman, Republican Candidate for Governor.
Local
Local news from across Southern California
Her opponent, insurance commissioner and former businessman Steve Poizner is sounding optimistic about his own campaign for the Republican nomination for governor.
"We're going to need to put together a large coalition of people to win in November," said Steve Poizner, Republican Candidate for Governor.
But the billionaire has been seriously outspent by Whitman, who was the former president of E-Bay.
Whitman, who spent $81 million in her campaign, $71 million was from her own fortune.
She has spent so much money, critics have called her campaign spending obscene.
"Self-funded candidates usually lose," said Brian Adams, CSU Political Scientist. "The majority usually lose. If Meg Whitman wins, they're gonna say she did it right. She got out front early. She put the money in when it counted. She did the right thing."
The most costly election in California history was fueled largely by the personal fortunes of the candidates, fortunes made in Silicon Valley's high tech industry.
In addition to Whitman's $81 million, Poizner spent $24 million, former Facebook exec Chris Kelly, candidate for Attorney General spent $12 million, and former Hewlett-Packard CEO Carly Fiorina spent over $7 million.
The winners get to spend even more by November.
Round two starts on Wednesday.

Care about the future of California's cash, kids and jobs? Read Prop Zero, our state politics blog, and join the conversation @PropZero on Twitter.