Police on Thursday were searching for a group of thieves working together to steal a man's Honda Civic from a gas station.
But the car's owner doesn't care about the vehicle, he cares about his dog, Miles, who was in the backseat, and he's offering a $1,000 reward to find him.
The dog's owner parked his black 2014 Honda Civic in a Chevron parking lot at Tustin Street and Taft Avenue in the city of Orange on Wednesday about 4:45 a.m., according to the Orange Police Department.
Surveillance video captured a white, 2010 to 2012 Ford F-150 pickup truck with at least three occupants pulling into the Chevron lot a few seconds after the Honda arrived.
When the owner of the Honda went inside the get some coffee, a woman acted as the lookout while one of the men got into the Honda and drove away.
"I did a double take," said the owner, Larry Burgoon. "I go, 'Where's my car?'"
In the backseat was the victim's 40-pound Cocker Spaniel/Papillon mix rescue dog, named Miles (pictured below).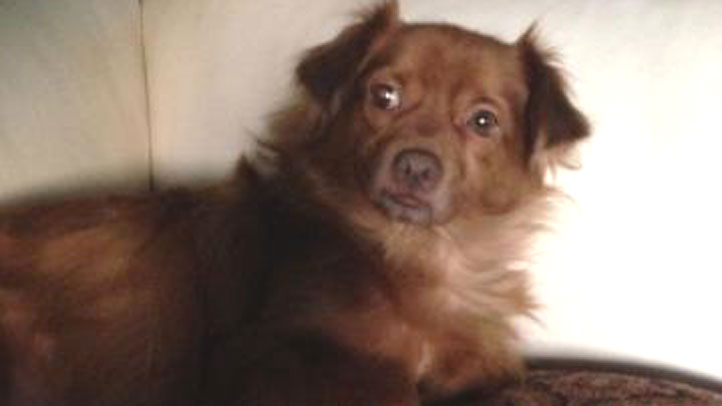 "I go, 'Ma'am, my dog is in there,'" Burgoon said. "I opened the door and told the clerk, 'Call police, they stole my car with the dog in there, I gotta find Miles.'"
Miles is so special to Burgoon and his fiancée, they postponed their wedding to take care of him after he collapsed and needed life-saving surgery.
"We postponed our wedding to get Miles well. Now he's 100 percent today," Burgoon said. "He took somebody we love, Miles, and we're just asking for Miles back."
Three people were being sought by police in connection with the theft. The first is a white or Hispanic man with a shaved head, wearing tan pants and black sweatshirt.
The second person is a white or Hispanic woman with long black hair, wearing blue jeans and a black sweatshirt.
The third person is the driver of the white Ford F-150 pick-up truck and cannot be seen in the surveillance video.
Miles' owner said he doesn't even care about his car being stolen. All he wants is his dog.
"I'm not worried about the vehicle," Burgoon said. "I'm worried about getting Miles back. The car, the contents of the car, they're replaceable. Miles is not."
Anyone with information on the whereabouts of the victim's dog Miles, the thieves or their pickup truck was urged to contact the Orange Police Department at 714-744-7444.
Published at 10:21 PM PDT on Mar 27, 2014 | Updated at 3:57 AM PDT on Mar 28, 2014