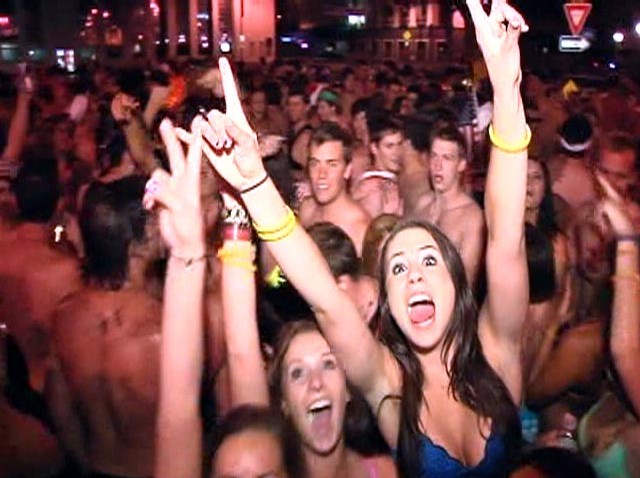 Students stripped down to their skivvies for Wednesday night's Undie Run at Chapman University.
"You want to de-stress after finals, and this is the best way. This is the last time you can do something like this," Zack Wilson, a senior, told the Orange County Register.
The overexposed crowd, estimated at 2,500 participants, began the run at Attallah Piazza, went down Palm Avenue, Glassell Street and ended up to the nearby Plaza Square. Police eventually corralled the crowd back to campus.
Local
Local news from across Southern California
There was no after-party for this semester's event due to allegations of sexual assault, the Register reported:
The university didn't sponsor an on-campus after-party because of allegations of a sexual assault during a fall semester party, and student organizers decided to honor the administration's request and not host an off-campus event, either.
The undie run occurs every semester on the Wednesday night before finals week.