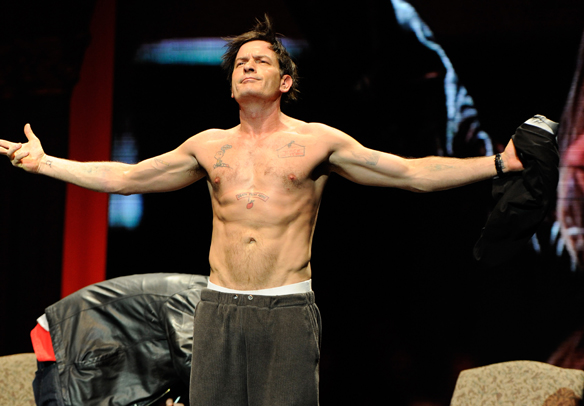 In the game of life, some people, like Charlie Sheen, claim they are WINNING. Which means, others must be LOSING.

That's the harsh dose of reality 200 Charlie Sheen social media intern hopefuls just received at approximately 12:30 p.m. on Monday from internships.com. The company running Sheen's search assured the losers that the selection process was "long and arduous."

Sheen first advertised that he was looking for a #TigerBloodIntern in early March. Now, 84,000 contestants and three rounds later, 50 people remain in the competition.

One contestant, Phil Pallen, took out his tiger claws early in the competition. The name TigerBloodPhil was born, and a website and social media platform soon followed. According to Pallen's site, Charlie Sheen, the chief warlock himself, will personally select his apprentice.