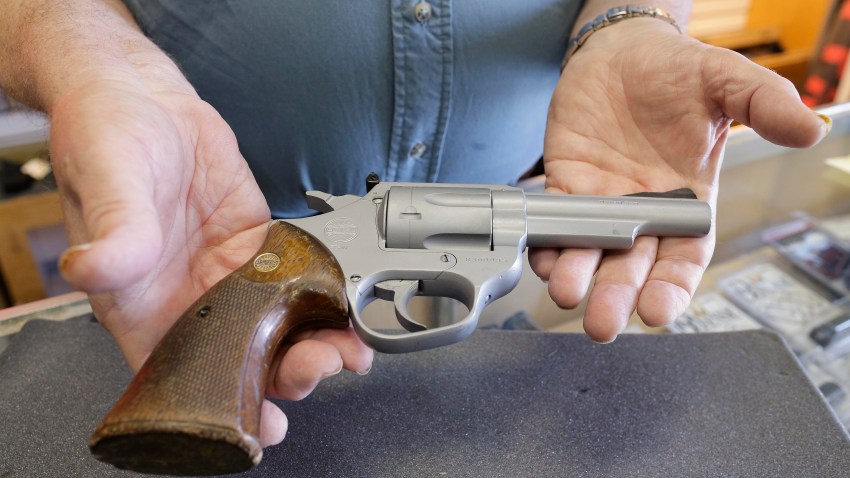 A gun once owned by a rogue former LAPD officer who killed four people before fatally shooting himself after a frenzied manhunt is being auctioned by a southern Nevada pawn gun dealer.
George Bramlett, at Bargain Pawn in North Las Vegas, thinks the .38 Special that Christopher Dorner sold him in January – one month before Dorner's revenge-fueled killing spree began – might fetch a couple of thousand dollars.
Proceed from the auction, posted on GunBroker.com, likely will be donated to the families of the two law enforcement agents Dorner killed, Bramlett told the Associated Press.
Local
Local news from across Southern California
But administrators handling funds for San Bernardino County Sheriff Deputy Jeremiah MacKay and Riverside police Officer Michael Crain said the officers' families don't want the money.
President of the Riverside Police Officers' Association Sgt. Brian Smith called the offer "morbid."
For six days in February, Dorner was the subject of a massive manhunt after being named the prime suspect in the slaying of a newly engaged couple, one of whom was the daughter of a former LAPD captain.
In an angry manifesto, Dorner vowed to target law enforcement agents and their families as revenge for being fired from the force.
He then killed two police officers and injured two others before the search turned to the community around Big Bear Lake, where Dorner's burned-out truck was found.
Law enforcement agents combed the mountain community and stepped up security around Los Angeles police officers named in Dorner's manifesto, until Feb. 12 when the ex-officer shot himself while cornered in a burning cabin.
By Friday evening, the bidding for a gun Dorner sold before the revenge plot began was close to $500 for a weapon Bramlett said is probably worth $250 to $300.
A description on the auction page describes Dorner a "coward and murderer," and notes that the shop to which he sold the revolver turned over surveillance video of the exchange to investigators.
The auction began on April 9 and is scheduled to end April 23.
Copyright AP - Associated Press