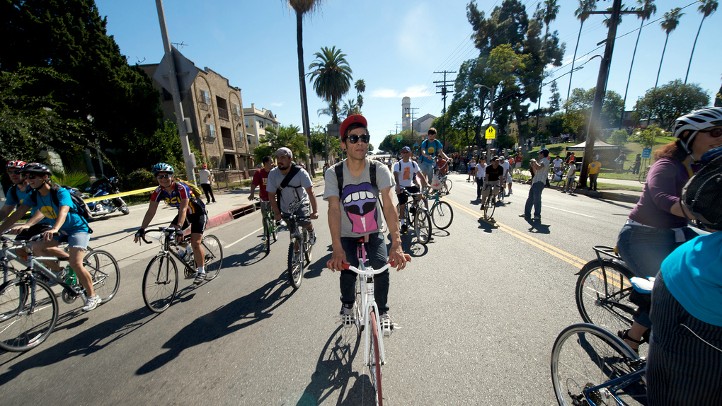 Los Angeles hosted its second CicLAvia on Sunday, a no-car, foot-and-bike-traffic-only event that first came to LA in October.
Attendees ditched their cars and explored the city streets, said CicLAvia producer Aaron Paley. The event closed 7.5 miles of downtown thoroughfares, whose lanes were open to pedestrian and bike traffic only from 10 a.m. to 3 p.m.
The next CicLAvia will be in July. For the October event, CicLAvia hopes to extend its route. Paley said expanding the route will take at least six months of planning.
Local
Local news from across Southern California
CicLAvia is Los Angeles's own version of Ciclovía, an event that began in Bogotá, Colombia nearly 30 years ago in an effort to combat pollution, traffic and the sedentary nature of the city's residents. Organizers hope that CicLAvia will have the same effect in LA.