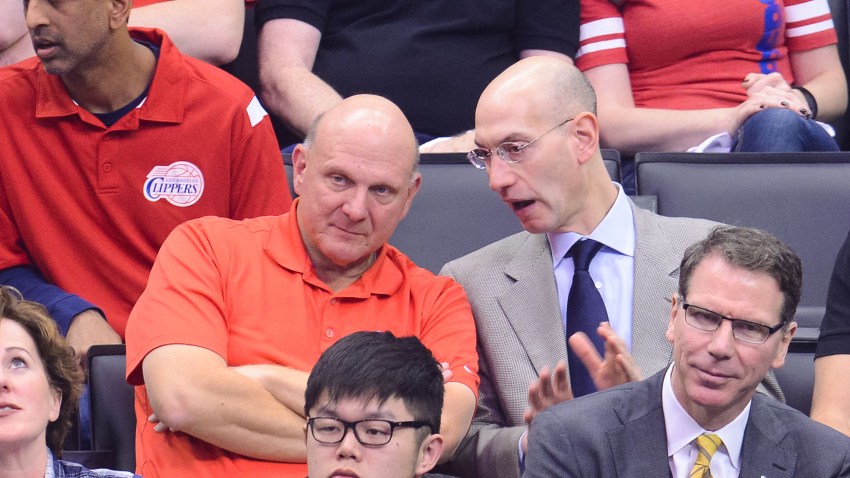 Steve Ballmer may be done leading a multinational software company and ready to begin his role as owner the Los Angeles Clippers, but he isn't done with business.
Ballmer has signed on with University of Southern California and Stanford University to teach courses to business students this fall and spring.
The energetic Clippers owner will teach alongside Stanford University business professor Susan Athey in a program that pairs tenured faculty with industry leaders.
Local
Local news from across Southern California
"We are completely full and we have a waiting list," Athey said.
The course, Strategic Management 588: Leading Organizations, will focus on business management and teach product development, business models, people management and marketing. Ballmer worked with Athey over the spring to layout the course.
The Stanford class will start this fall and Athey said that although it is completly full, "I have a steady stream of emails from the students wanting to get on the waiting list."
A former student of Stanford's business college, Ballmer left the university to join Microsoft in 1980. He help lead the company to triple its revenue and double its profits during his 34 years with the company, according to Microsoft's website.
The former CEO recently bought the Los Angeles Clippers from Donald Sterling in a $2 billion sale negotiated by Sterling's wife.
Ballmer rallied fans during a celebration on Monday during the announcement of Ballmer owning the team.
"Spending time with Steve Ballmer is very intense and engaging," Athey said. "He brings all of his energy to everything he does. We'll see that passion come out in class."
The USC Marshall School of Business confirmed that Ballmer would be teaching a class in the spring, but could not provide any further details.