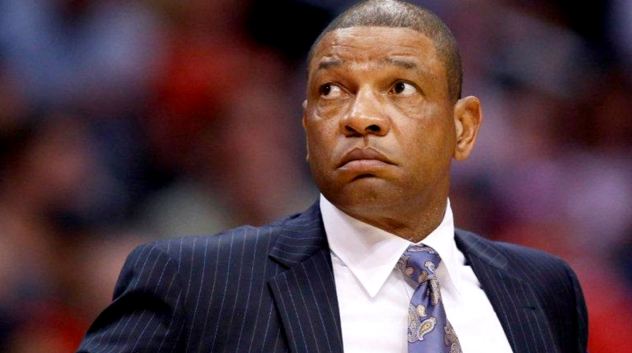 Los Angeles Clippers head coach Doc Rivers and some of his star players said they weren't aware of unconfirmed reports that team owner Donald Sterling, the embattled team owner banned for life Tuesday for allegedly making racist comments, has prostate cancer.
The New York Post report, which cited unnamed sources and has not been confirmed by NBC4 or Sterling, reports the owner has suffered with the potentially life-threatening disease for several years.
Clippers head coach Doc Rivers was made aware of the reports shortly after his team lost to the Golden State Warriors in Game 6 of the playoffs Thursday night.
"Didn't know it until just now," Rivers said. "I don't have a reaction to that. I hope it's not true."
Star player Blake Griffin said during the postgame press conference that it was the first time he had heard about the report.
Local
Local news from across Southern California
"If that is true, my thoughts and prayers are with him, Griffin said. "Nobody deserves to go through something like that."
Point guard Chris Paul echoed Griffin's sentiments.
"That's the first I've ever heard of that," Paul said. "That is truly unfortunate."
NBA Commissioner Adam Silver banned Sterling for life and fined him $2.5 million Tuesday after TMZ and Deadspin released audio of a man identified as Sterling criticizing a woman for posting photos of herself with Magic Johnson online for bringing black people to games.
Sterling's representatives have not responded to NBC4 regarding the report.