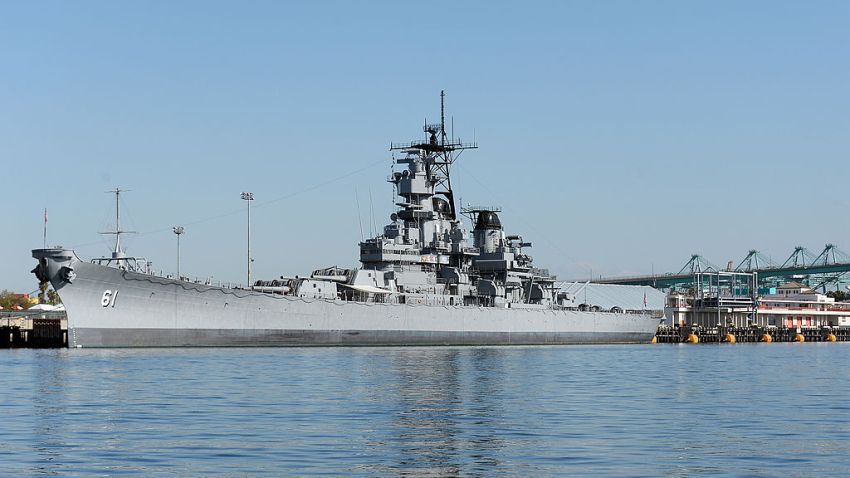 From a music festival to a half marathon, we rounded up seven ceremonies and events where you can honor fallen U.S. troops around Southern California this Memorial Day weekend.

Memorial Day Music Festival at Battleship IOWA
May 27
Local
Local news from across Southern California
Food trucks, four live bands, vintage cars and a "Sailor's Bar" are lined up for a music festival planned at the Battleship IOWA in San Pedro Saturday. Admission is free for the music festival, which starts at 10:30 a.m. Military personnel can enjoy free tour admission to the battleship, and their guests will be eligible for discounted general admission.
Clifton's Canteen - A Tribute to the 1940s U.S.O. Shows
May 28-29
A 1940s-style music presentation and U.S.O. tribute is planned for Clifton's Republic in downtown Los Angeles. "Favorite icons from the era" will perform songs in costume alongside a band. Make sure to don a 40s costume of your own, as everyone is expected to be in costume at the celebration Sunday and Monday.
Laguna Hills Memorial Day Half Marathon, 5K and 10K and Kids' Run
May 29
Runners and walkers will honor the United States Marine Corps Dark Horse Battalion Monday morning with a half marathon, 5K, 10K and kids' race in the cities of Laguna Hills, Aliso Viejo, Laguna Woods and Laguna Niguel. After the races, attendees can enjoy a beer garden, food trucks and DJ. For times, locations of the races and registration information, visit the event's website.
Canoga Park Memorial Day Parade
May 29
The 28th Annual Memorial Day Parade will march through Canoga Park Monday morning. After an opening ceremony at 10 a.m., bands and floats are are expected to make their way down Sherman Way starting at 11 a.m.
Flower Drop Ceremony at Palm Springs Air Museum
May 29
If you're headed to hotter temperatures this holiday weekend, the Palm Springs Air Museum will observe Memorial Day with a Flower Drop Ceremony and Air Fair. Over 3,000 red and white carnations will be dropped from a B-25 Mitchell Bomber to honor fallen military personnel during the ceremony that starts at 1 p.m. This year's ceremony commemorates the 75th anniversary of the Doolittle Tokyo Raid, and will honor and remember one of the bombardiers who flew in the raid. The event is slated to run from 10 a.m. to 4 p.m. Monday.
Remember WWII Submarines Onboard Naval Weapons Station, Seal Beach
May 29
Seal Beach will remember "each submarine America lost during World War Two" Monday with a colorful "tolling the boats" ceremony, according to the naval weapons station. The names of the submarines and the outcomes of their crews will be read while a bell tolls. Simultaneously, spouses of World War Two submarine veterans will drop red, white and blue carnations into a reflecting pool. The ceremony starts at 11 a.m. at the station located at 800 Seal Beach Blvd. in Seal Beach.
Military Personnel Enjoy Free Admission at the Queen Mary
May 27-29
Military personnel can commemorate Memorial Day at the historic Queen Mary with a free First-Class Passport Saturday through Monday. Up to six family members of active service, retired military or veteran guests will receive a 30 percent discount on admission.
[2017 UPDATED 12/19] 2017 Southern California Images in the News
Alysia Gray Painter contributed to this report.