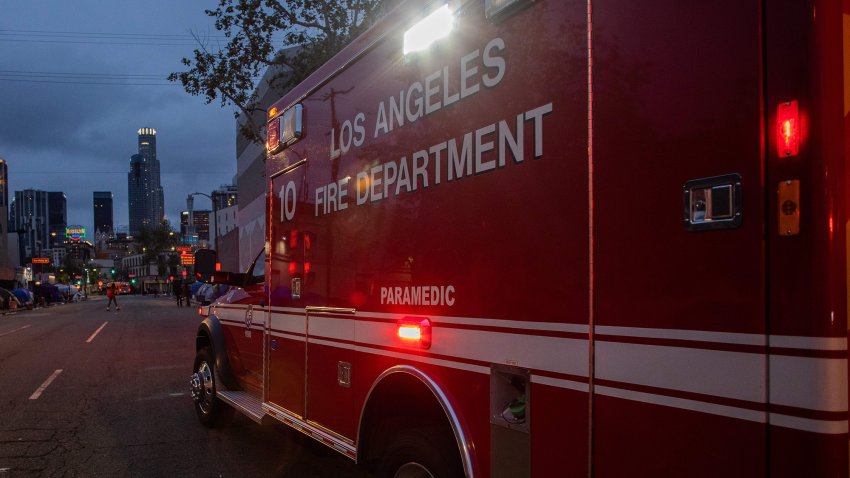 The Los Angeles Fire Department successfully rescued and provided medical care to two construction workers trapped in a trench in the San Fernando Valley, before the two men were transported to a local hospital.
The two men were working on an "unspecified purpose trenching project" near a Sun Valley home on N. El Dorado Ave. on Saturday morning, when the trench wall gave way, according to the LAFD.
The "makeshift shoring" of the four-foot-deep trench wall collapsed onto the two construction workers, sending soil and a concrete slab from a nearby walkway cascading down onto the two men, the LAFD said.
The piece of concrete was from a walkway on private property, according to the LAFD.
One of the men managed to extract himself from the collapsed trench before the LAFD arrived, though he was injured. Paramedics evaluated the man around 10:30 a.m. Saturday, before transporting him to a local trauma center for "non-life threatening leg injuries," the LAFD said.
The other man, who the LAFD says is conscious and alert, was still stuck in the trench when first responders arrived. Those first responders stabilized the trench and got the man out from underneath the soil and concrete slab trapping his legs, a process that took 77 minutes.
He received on-site treatment for his leg injuries, and was also transported to a regional trauma center.
A third person, whose age, gender, and relationship to the incident are not known, came forward at the scene of the incident complaining of back pain, the LAFD said. They were also transported to an area hospital for clinical care.