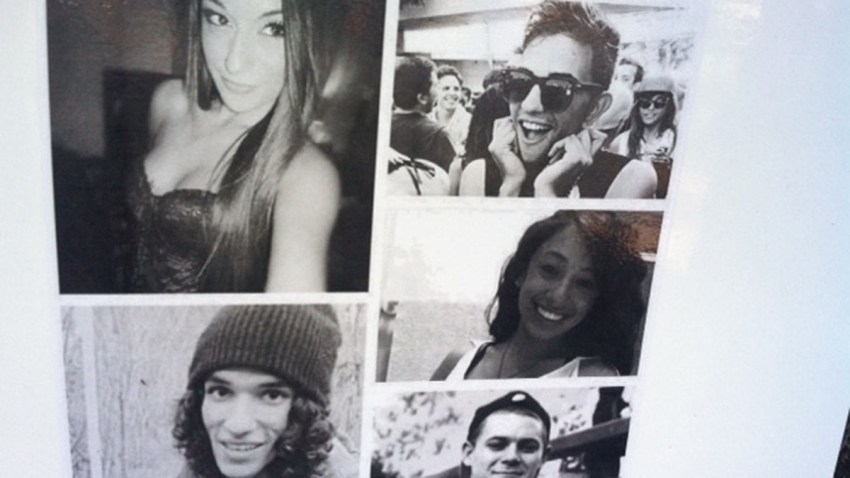 The driver in the fiery Burbank crash that killed five young adults had a blood alcohol level more than double the legal limit, and the passengers were also highly intoxicated, according to a coroner's report released Tuesday.
The car, a 5-passenger Nissan Altima carrying six people, crashed about 4 a.m. Sept. 28 when it slammed into a guardrail near the Scott Road off-ramp of the Golden State (5) Freeway and burst into flames. One passenger, 18-year-old Savannah Underwood, escaped the burning car with a broken leg and survived.
Watch: Survivor of Burbank Car Crash Reunites With Rescuer

Local
Local news from across Southern California
The driver of the car, Stephen Stoll, 23, had a blood alcohol level of .18 percent when the car crashed, more than double the state's legal limit of .08 percent, the coroner's report stated. The Altima was registered to Stoll, who also had marijuana in his system at the time of the crash.
A glass pipe with a "green leafy substance," a possible fake ID and drug paraphernalia was found inside Underwood's purse, which was recovered at the scene, the report stated.
Despite the reports of alcohol and marijuana in the driver's blood, police have not yet determined the cause of the crash. The Burbank Police Department said it would use the coroner's report in its investigation.
The victims, recent graduates of Burbank High School, were seen drinking at a house party before the crash, the report stated.
Delivery Man Rescues Teen From Burning Wreckage

Passenger Sugey Cuevas, 19, had a blood alcohol level of .22 percent; passenger Malak Hariri, 19, had a blood alcohol level of .17 percent; and passenger Sebastian Forero, 20, had a blood alcohol level of .14 percent, according to the coroner's report.
Front-seat passenger Sameer Joudeh Nevarez, 17, had a blood alcohol level of .08 percent, according to the report.
Forero, Nevarez and Stoll also had marijuana in their blood, the report stated. Paramedics reported smelling alcohol on Underwood's breath, but officials did not confirm whether she was under the influence during the crash.
A little more than a week after the crash, Underwood reunited with the man who helped rescue her.
Students Mourn Classmates Who Died in Crash
"I screamed help over and over again and I knew I wouldn't stop screaming until someone came and I was praying someone would hear, because who's out at 4:15, 4:30 in the morning?"
Juan Ganaja, a delivery man who ran toward the flames to carry Underwood to safety, was thanked by the teen during a tearful embrace.
Speed a Factor in Fiery Fatal Crash
Ganaja, who was on his third delivery stop that morning, picked her up and ran as fast as he could as she screamed for him to help her friends. But by the time he turned around, the car had exploded in flames.