The mother of an 8-year-old boy who died after apparent torture, along with her boyfriend, were charged Tuesday with capital murder in the boy's death.
Pearl Sinthia Fernandez, 29, and Isauro Aguirre, 32, were taken into custody after 8-year-old Gabriel was found with broken bones, barely breathing, on May 22 at the couple's Palmdale apartment.
He later died in at Children's Hospital Los Angeles, and his injuries suggested torture, county coroner officials said.
Local
Local news from across Southern California
A neighbor described cigarette burns she saw on the boy, pictured below.
Fernandez and Aguirre were each charged with one count of cpaital muder with the special circumstance of torture, the Los Angeles County District Attorney's Office announced just after noon on Tuesday.
Fernandez, the boy's mother, had earlier been charged with cruelty to a child likely to produce great bodily injury.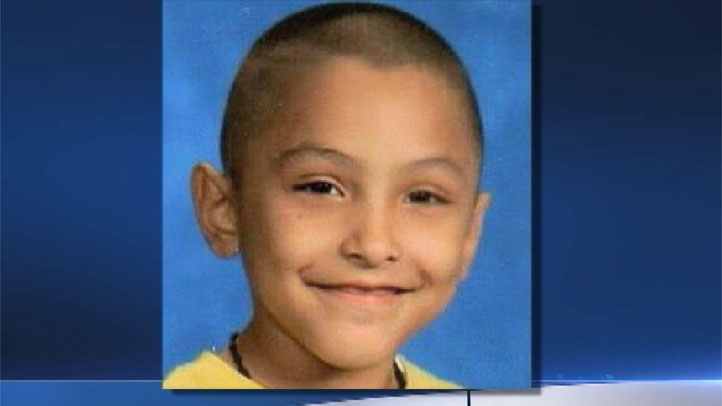 Aguirre, Fernandez's boyfriend, was initially arrested on a charge of attempted murder before Gabriel died. He is being held on $1 million bail.
Both appeared in Antelope Valley Courthouse in Lancaster for a hearing on Tuesday afternoon. Their arraignment was postponed until June 11.
Prosecutors were expected to ask that the pair be held without bail, the District Attorney's Office stated.
The boy's grandfather said in Spanish that he believes his daughter, Fernandez, is responsible for the death. He said the boy had lived with the grandparents until five months ago but Fernandez regained custory, ruining all of their lives.
Aguirre's family, present at the courthouse, defended him. His mother said he was innocent.
"He loved those kids. She did it, and everybody knows she did it. Even her family knows she did it," said a cousin of Aguirre who did not want to be identified.
Protesters were expected at the courthouse. Those who rallied Monday faulted the troubled Los Angeles County Department of Child and Family Services for failing to respond to the abuse.
The boy's two siblings were taken into protective custody by the department.
To report child abuse, call the Department of Child and Family Services at 800-540-4000 or 213-639-4500.
NBC4's Annette Arreola contributed to this article.