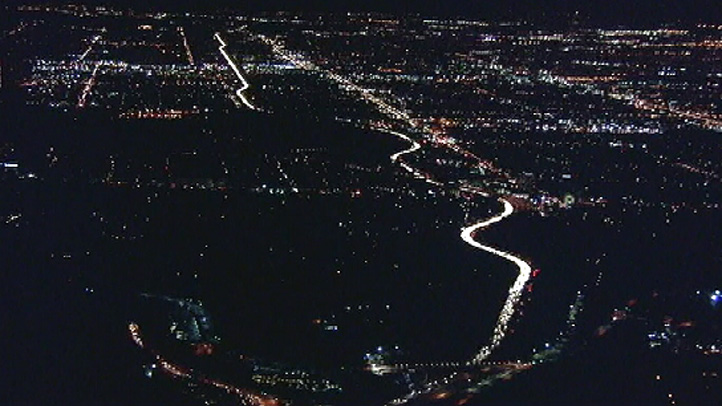 The morning drive got off to a slow start for early morning commuters on the southbound 405 Freeway Tuesday because of a crash near Mulholland Drive.
Traffic Maps | Follow SeanNBCLA

Traffic was jammed from Victory Boulevard to Mulholland Drive, but crews cleared the scene at about 7 a.m. Two lanes were blocked during the cleanup.
Early Tuesday, aerial video showed a line of headlights stretching from the crash location into the the west San Fernando Valley.
Local
Local news from across Southern California
Follow NBCLA for the latest LA news, events and entertainment: iPhone/iPad App | Facebook | Twitter | Google+ | Instagram | RSS | Text Alerts | Email Alerts