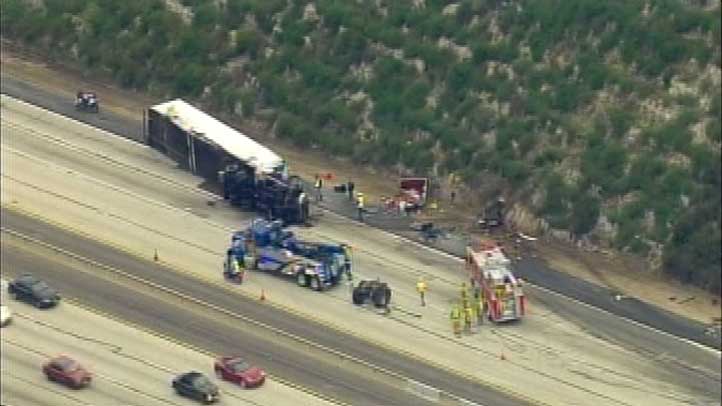 Lanes are open on the 210 Freeway near La Tuna Canyon Road after a crash.

Traffic was backed up early Thursday following the crash, which involved an overturned semi-trailer truck, at about 6:30 a.m.
Crews were called to clean up a spill.
At about 7:30 a.m., a CHP crew opened two lanes. The semi-trailer remained on its side, blocking two lanes.

Refresh this page for updates.