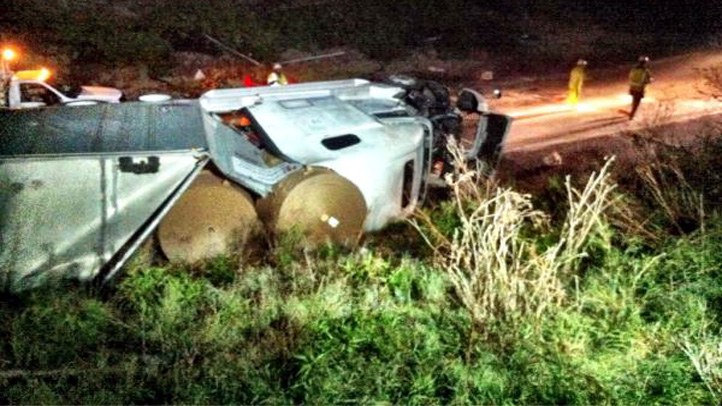 A big rig overturned early Tuesday east of downtown Los Angeles, blocking the transition road between the 5 and 10 freeways during the morning drive.
Traffic Maps | Updates: Follow @SeanNBCLA | What's a SigAlert?
The crash occurred at about 3:45 a.m. The California Highway Patrol closed the transition road from the southbound 5 Freeway to the eastbound 10 Freeway

A SigAlert remained in effect until about 10 a.m.
Local
Local news from across Southern California
The trailer contained about 20 tons of large paper rolls. The truck remained on its side at 7:50 a.m., but the rolls of paper were transferred to another trailer.
Another SigAlert was issued in the area at 6:19 a.m. Crews closed the southbound 5 Freeway near Indiana Street because of a crash.
.
Follow NBCLA for the latest LA news, events and entertainment: Twitter: @NBCLA // Facebook: NBCLA