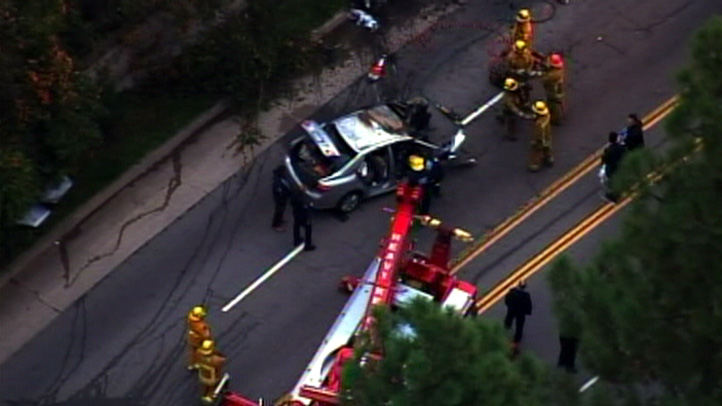 A driver was killed early Friday in a fiery crash on Sunset Boulevard.

The crash occurred near the intersection of Bellagio Road at about 4 a.m. The victim, whose name was not released, was eastbound when the vehicle crashed into a tree on the other side of the road.

The road remained closed at about 7 a.m. for the crash investigation. The road was expected to reopen at about 8 a.m.
Follow NBCLA for the latest LA news, events and entertainment: Twitter: @NBCLA // Facebook: NBCLA