Crisis counselors were on hand at Main Street Elementary Thursday, where a parent meeting was planned after 14 people, most of them children, were injured when a 100-year-old backed his Cadillac into a group near the South Los Angeles school.
The collision occurred at about 2:30 p.m. Wednesday, just as classes were getting out, at 53rd and Main streets (map).
The driver, Preston Carter, pictured below, backed his vehicle out of a grocery store parking lot onto the sidewalk – instead of onto the street – colliding with a group standing in front of a sidewalk vendor's food cart.
Three of the victims were adults, while 11 were children, the Los Angeles Police Department said Thursday. That tally was an increase from the 11 victims originally reported Wednesday.
Three children remained hospitalized but were expected to recover, the LAPD said midday Thursday.
A valet drop-off program is one of the ideas officials are toying with to increase safety around the school. That program would only allow motorists to travel west on 53rd Street, making it unnecessary for students to cross the road.
Officer Abe Rangel says the changes will need significant parent buy-in to volunteer to oversee them. Rangel called that one of the biggest challenges at many schools.
Local
Get Los Angeles's latest local news on crime, entertainment, weather, schools, COVID, cost of living and more. Here's your go-to source for today's LA news.
Officials are also exploring the option of cordoning off a nearby grocery store's exit during school hours. That's where Carter was backing up his vehicle when he struck the crowd.
Police said Carter had a valid license and insurance and showed no signs of intoxication. He was referred to the Department of Motor Vehicles for re-examination, police said.
Four crisis counselors were at the campus on Thursday, and a parent meeting was planned just after dismissal time at 2:30 p.m. Thursday, according to Ellen Morgan, a spokeswoman for the Los Angeles Unified School District. The meeting was set to include district officials, school police and representatives from the LAPD Newton Division.
"In the meeting, we will certainly discuss additional safety measures," said Morgan, who was at the 800-student K-5 campus after the collision Wednesday.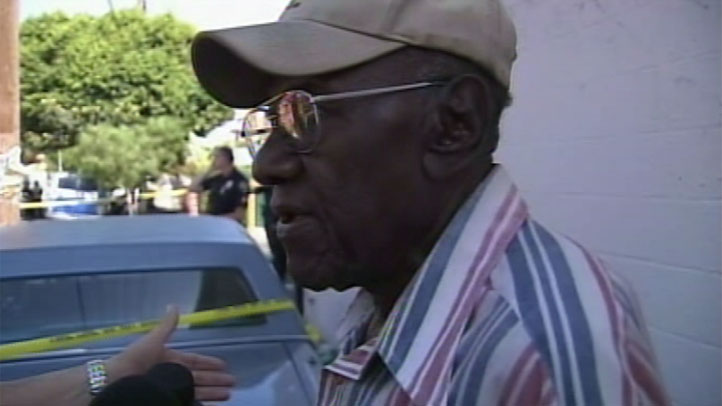 There are no classes on the campus Friday, as is the case for most LAUSD schools, which are marking the district's annual "Admissions Day" holiday, according to Morgan.
Meanwhile, traffic investigators were looking into Carter's statement that his brakes may have failed.
His car was impounded and was set to be inspected by the LAPD's Motor Transport Division.
A DMV spokesperson on Thursday said Carter's license, issued in 2008, was good through Sept. 5, 2013. He had a clean record for the past 10 years, with no accidents or convictions, the spokesperson said. He is required to wear corrective lenses.
Carter's daughters said Wednesday that they had wanted him to stop driving. One daughter called the incident a "wakeup call" for Carter.
At the scene of the crash, people pounded on the car to get Carter to stop backing up into the crowd. Carter was cooperative with police afterward, officials said, and offered multiple statements to the media apologizing for the incident.
The case was being investigated as an accident, and Carter has not been cited or charged as of Thursday morning, Officer Alvin Linton of the LAPD's South Traffic Division told City News Service.
At Los Angeles County+USC Medical Center on Wednesday night, a woman who was hit said she was crying tears of joy because neither she nor her baby were seriously injured in the collision.
She had just picked up her 10-year-old daughter from school when she saw the car coming. She tossed baby into the air, fearing it would get trapped under the blue 1990 Cadillac sedan.
"There were people screaming and they were bleeding," the elementary-age daughter said.
The accident raises a familiar debate about older motorists, one that became pointed in 2003 when an 86-year-old driver killed 10 people and injured 63 after plowing through the Santa Monica Farmers Market.
In California, the Department of Motor Vehicles requires drivers over age 70 to renew their licenses in person, and they must pass a vision and written exam. They may be required to take a driving test if they have a physical impediment that could affect their ability to drive safely.
The department has a program specifically for senior drivers.
In 2011, the state had more than 71,000 licensed drivers over the age of 90, according to estimated data supplied by the DMV.
Follow NBCLA for the latest LA news, events and entertainment: iPhone/iPad App | Facebook | Twitter | Google+ | Instagram | RSS | Text Alerts | Email Alerts