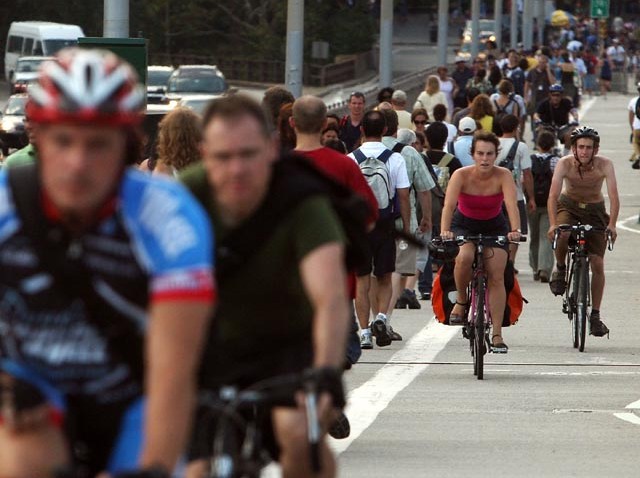 Friday night is poised to mark a new era of peace at Critical Mass.
Last month, officers got into an altercation with one of the bicyclists during a protest ride. A videographer was apparently tackled and later filed a claim against the city. The video of the confrontation was posted on YouTube, and an internal police investigation was launched.
The approximately 400 riders were part of Critical Mass, an activist bicycling group that organizes mass rides that disrupt traffic.
Local
Local news from across Southern California
In response to the incident, LAPD Chief Charlie Beck promised better relations between police and cyclists. As part of that promise, officers will be riding with Critical Mass on Friday night.
In addition to bicycle unit officers, the LAPD will also be represented with several motorcycle officers, said LA Bicycle Advisory Committee Chair Glenn Bailey.
On Friday afternoon, Bailey reminded riders to stay safe.
"If you see someone riding against traffic, endangering pedestrians or otherwise acting inappropriately, please ask them to ride responsibly. Also if you have an extra helmet, consider bringing it along to share with teenage riders without one," said Bailey in an e-mail to NBCLA.
Follow NBCLA for the latest LA news, events and entertainment: Twitter: @NBCLA // Facebook: NBCLA