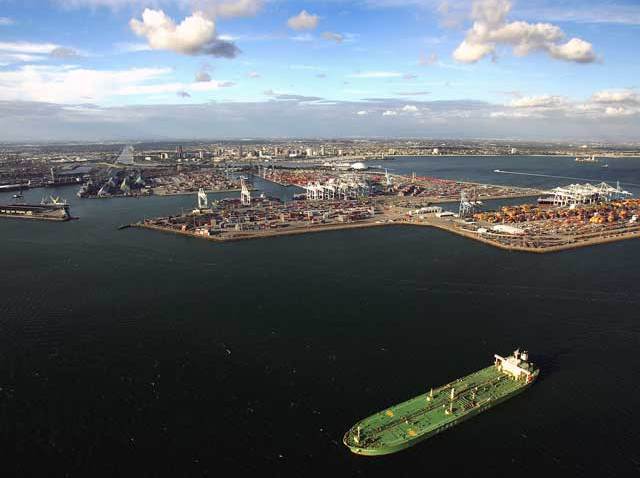 Just sit right back and you'll hear a tale, a tale of LA's urban coastline.

It's the Urban Ocean Boat Cruise run by the Aquarium of the Pacific in Long Beach and Harbor Breeze Cruises. Sightseers get a look at the environmental effects on coasts and harbors of fishing, industry and other human activities.

The man behind the Urban Ocean Boat Cruise got the idea after taking an architectural tour of Chicago. Aquarium president Jerry Schubel told the Los Angeles Times, "What is it about Long Beach and Los Angeles that's distinctive? And I realized that Southern California is one of the most heavily used areas of coast in the nation."

The two-hour jaunt through the Long Beach Harbor on a boat called the Christopher allows passengers to sip wine and eat cookies as they pass warehouses, power plants and the former Terminal Island prison, once home to Charles Manson and Al Capone.

The harbor's gray water is the dumping ground for millions of Southern California residents and businesses, and a haze exhaust from trucks and ships hangs over it. But the trip isn't intended to be strictly a negative look at the Los Angeles-area ports. It is also a glimpse at its unmatched level of activity, and what tour guide Dominique Richardson calls "the multiple and conflicting uses of our urban ocean."

It includes examples of the amazing ways marine life can adapt to the presence of humans.

Passengers were able to see bottlenose dolphins in the boat's wake on a recent trial run.

"Despite all the commercial use we have here in the harbor, we still have a lot of wildlife," said Richardson.
Copyright AP - Associated Press