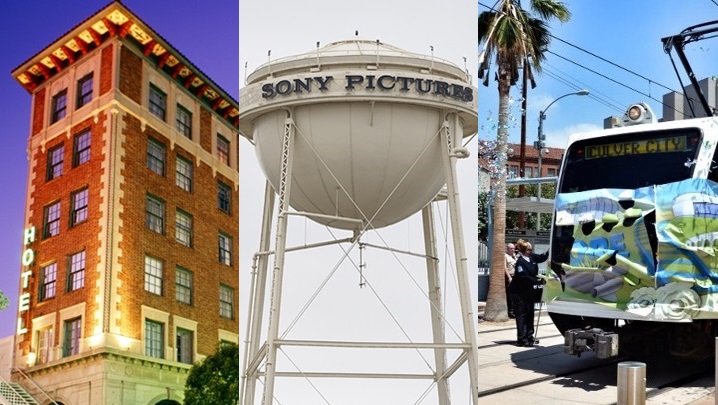 Everyone has that one sweet 'n sheepish friend who misses your birthday but always vows to buy you lunch a few weeks after the fact. Jokes are made — "I'm early for your next birthday" — and you assure them that you love seeing your special day stretch beyond its traditional 24-hour borders.
Culver City is prepping to stretch beyond the 24-hour window of its next birthday, and with fine reason: The historic municipality is marking its 100th.
It's not dissimilar to we people trying to stretch our birthday out a few weeks, but Culver City will keep the big party going for a full year, starting on Tuesday, Sept. 20.
Local
Local news from across Southern California
That's the exact day the city turns 99, and it opens with a history-minded book signing at Westfield Culver City. The grand opening ceremony of the Culver City Centennial'll wait for the weekend, so circle Saturday, Sept. 24 on the calendar if you want to be a part of the Block Party of the Century (there's also a parade and a dignitary-filled opening ceremony).
It's all free to join, except for Taste of Culver City, which costs $25 if you buy your ticket there (and note they may run out in advance, so nab it now for $20, if you really want one).
Plan on a packed-to-brimming year of all sorts of soirees, both of the colossal and cozily neighborhood-esque sorts. Culver City has a lot to cover in its history, from its cred as a center for movie-making, to the majestic Culver Hotel, to its walkable downtown, to its design scene and handsome Helms Bakery District, to its culture amazements, from the Kirk Douglas Theatre to the Museum of Jurassic Technology.
It is not difficult to grok the reasoning behind keeping the whole 100th birthday thing turned up high for a full 365 days, once you look at Culver City's caboodle of offerings on every fantastic front.
Happy 100th — er, 99th — Culver City. Maybe you're free for a birthday lunch soon?
Copyright FREEL - NBC Local Media