Hoping to identify additional partygoers, the Los Angeles Police Department released photos of seven women Wednesday who attended a party where a murder occurred in Oct. 2016.
On Oct. 28,2016, around 2:30 a.m., police responded to a stabbing call in the 12400 block of Bernadette Street.
Officers found witnesses performing CPR on a 22-year-old man who had been stabbed twice in the neck.
The victim, identified as Victor Ernesto Garcia, was taken to a nearby hospital where he died from stab wounds he sustained during a fight at the party.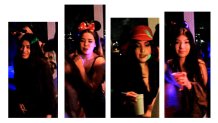 Seven months after the murder, the LAPD released photos of seven women who were seen at the party prior to the murder. The women fled in an unknown vehicle.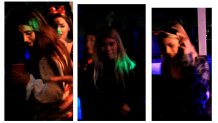 Anyone with information was asked to contact the LAPD's Operations-Valley Bureau Homicide Detective's Detective Kohl at 818-374-1942 or 818-374-9550.