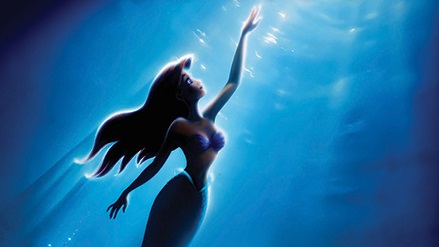 Many Disney fans will admit they have dreamed about what it would be like to be Ariel from "The Little Mermaid." Now, one local company is giving fans an opportunity to be a part of her world.
Sheroes Entertainment is a professional mermaid company that teaches people how to be mermaids. NBC4 joined Sheroes and a few brave volunteers to dive into a local pool and test their mermaid abilities. Each guest was given swim fins to wear while a professional teacher guided them through breathing, floating and gliding underwater.
"The key is learning how to slow down your swim," said mermaid coach Virginia Hankins. "If you slow down your swim, you can let your breath hold last longer and you are more graceful."
Local
Local news from across Southern California
Sheroes brought their dinglehoppers, hair flowers and photo ops at a special press event for the 30th anniversary of "The Little Mermaid." The film came out in November of 1989 and has been a treasured classic ever since.
To commemorate the 30th anniversary, "The Little Mermaid" hit Digital HD, 4K Ultra HD, and Movies Anywhere on Feb. 12, and will be made available in 4K Ultra HD and Blu-ray on Feb. 26. The Blu-ray and Digital releases of The Little Mermaid come with a bunch of new special features, including Alan Menken sitting down with Jodi Benson (the voice actress who portrayed Ariel in "The Little Mermaid").
The digital release will also include an exclusive bonus feature called "Part of Your World" - A 30-Year Retrospective. Alan Menken and Jodi Benson discuss the iconic song "Part of Your World" and the impact it has had since being released 30 years ago.