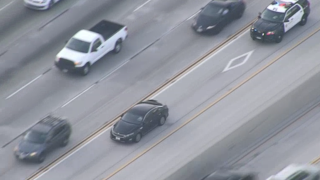 A driver and passenger were in custody Wednesday afternoon after leading deputies on a pursuit in the City of Industry area.
The chase ended around 3:15 p.m. at Garo Street and Kwis Ave. in Hacienda Heights.
It was not immediately clear why the chase started.
This is a developing story. Refresh this page for updates.