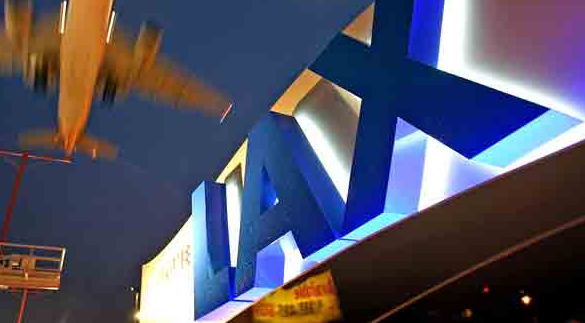 Los Angeles International Airport took it in the chin this week from an architecture magazine that ranked the airport the worst in the country.

According to Dwell magazine, "LAX suffers from a half century of insufficient and clumsy expansion. It is best described as a collection of drab terminals."

The magazine also slammed the airport because there's "nothing interesting to do to kill time during a layover" and the "terminals are painfully overcrowded and seating is limited."

On the positive side, they did appreciate the Theme Building, calling it "LAX's only architectural positive."

LAX officials shrugged off the criticism, telling City News Service that the ranking didn't surprise them since the facilities are nearly 50 years old.
"We are not surprised by the low ratings that we consistently receive for facilities that are nearing 50 years. For this reason, it is important that we proceed with our multibillion-dollar modernization program that aims to restore LAX's competitiveness and restores LAX's reputation as a customer-oriented airport,'' said airport spokeswoman Nancy Castles.