A 4.6-magnitude earthquake shook the Ensenada, Mexico, area Wednesday, according to the U.S. Geological Survey.
The quake was sizable enough that it registered on the NBC4 seismograph.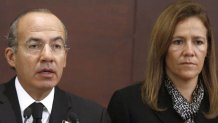 Nearly 100 people said they felt it on the USGS site, with most responses coming from the San Diego area.
The quake was originally categorized as a 4.4, but was later upgraded to a 4.6.
Refresh for updates.