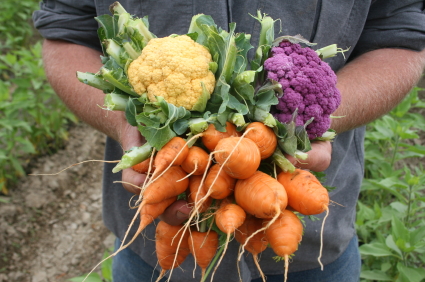 How's that New Year's resolution going?
You know, the one about eating better and losing a few pounds. Well, it could be easier to make the switch than you think, if you just add more fruits and veggies to your diet.
How to do it?
Local
Local news from across Southern California
Paulette Lambert, lead dietitian for the California Health and Longevity Institute, suggests making veggies the star of the show. If we spent half the effort on our vegetable dishes as we do the main course, we'd be a lot better off. Because let's face it: chewing through a pile of steamed vegetables can be sheer drudgery. But we'd never consider preparing other dishes with so little thought.
"I mean think about making a piece of fish or chicken or pasta and putting nothing on it," said Lambert, "Just boiling the pasta and draining it and putting on peoples' plate? That's boring we really don't want to eat that either. So we need to make our vegetables really good."
The chefs and dietitians at the Institute have developed some recipes to get us started. Adding a few things to steamed vegetables may add a few calories, but it can also make them as tempting as that bowl of mashed potatoes...with none of the guilt.
And if you hate the texture of steamed vegetables, try roasting them ... or better yet, roasting them and then pureeing them into a creamy soup. Check out these recipes to eat more and weigh less.
Honey-Glazed Roasted Root Vegetables