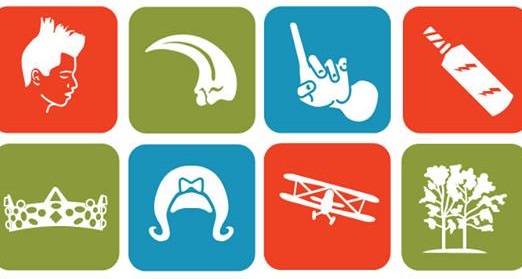 Movie fans are flat-out amazing.
Not only can they often say every line to a film, front-to-finish, with impressive drama, but they can know a beloved flick simply from hearing the first notes of the theme song or by studying a single still taken from a pivotal scene.
Sometimes, even, a pictogram, depicting one important item from a movie, can tell the whole story to the discerning, Sherlockian mind. So here it goes, lovers of summertime cinema happenings and movie-based mysteries: Can you name all the works shown in the "Guess the Movie" Contest image just released by Eat|See|Hear, as a way to celebrate their upcoming summer schedule announcement?
Local
Local news from across Southern California
There are 20 images at all, all presented with bold, colorful backgrounds, all containing a single drawing of something quintessential about a famous movie. In the upper corners of each square you'll see a date indicating when the film will screen, as part of the Eat|See|Hear festival.
A tiara, a biplane, and a pair of trees are among the clues.
If you guess them all ahead of March 14 — that's when the fest reveals the full schedule, and tickets go on sale — you may win a Fashionably Late's Season Pass plus "more great prizes from our partners." That pass would be mightily sweet, but you'll want to pack some cash for the on-site food trucks, as well as a blanket on which to lounge while you listen to the live tunes.
First film's on May 7, the final movie will screen on Sept. 17. Can you name all 20? All the images required for reviewing, before you make a go for the contest, can be found here.
It's a contest that begs the larger question, which is this: Can every great work of cinematic art use a single item, seen within the film, as a calling card or easy identifier? That's one to quibble about, with your pals, as you set up your picnic blanket at this outdoor staple.
Even if you don't enter the contest, plan on knowing all on the 14th, and buying your tickets then.
Copyright FREEL - NBC Local Media