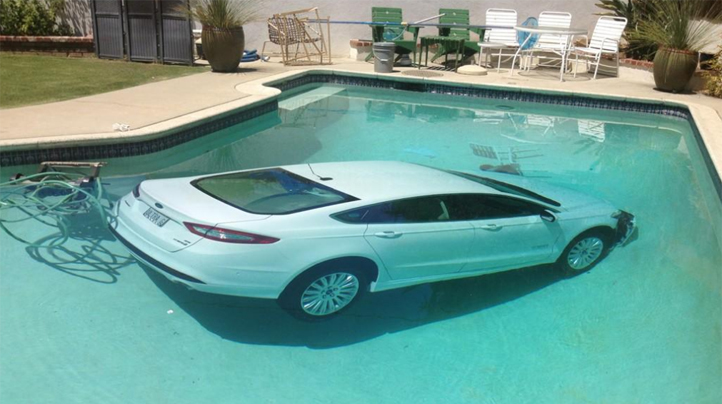 An elderly man crashed his car into a backyard pool in Southern California Saturday morning when his flip-flops apparently became entangled in the car's pedals.
Officers responded around 11:45 a.m. to a report in Altadena of a car crashing into a pool in the 2700 block of Scripps Place, according to the Los Angeles County Sheriff's Department.
The driver of the white sedan was able to get out of the car unharmed, officials said. No one else was in the car or pool at the time.
Local
Local news from across Southern California
The driver told authorities that his flip-flops were entangled with the pedals and caused him to lose control of his car.
The California Highway Patrol was investigating the incident.